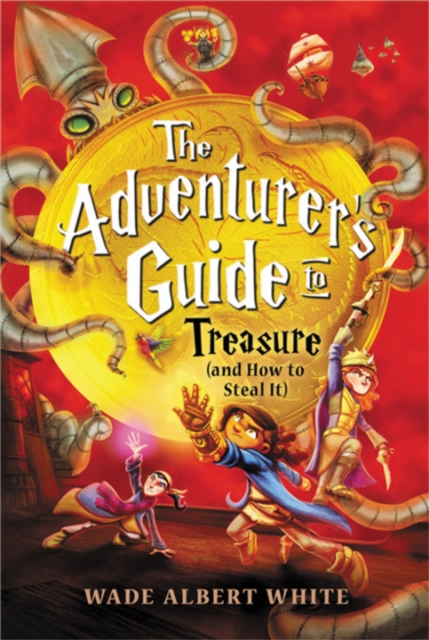 The Adventurer's Guide to Treasure (and How to Steal It)
Hardback
Description
At Saint Lupin's Quest Academy Completely Ordinary School Where Nothing Bizarre Ever Happens Most Especially Not Illegal Quests That Destroy Famous Landmarks, students are not taught about pirates.
They're not taught how to identify them, how to befriend them, or even how to fight them.
This leaves the school completely open to pirate invasion, which, on the first day of classes, is exactly what happens. When a pirate captain and her crew attack to steal an ancient Prophecy Medallion, Anne, Penelope, and Hiro are unwillingly caught up in yet another adventure.
After accidentally activating a quest, Anne and her friends have no choice but to complete the task and deliver the medallion to the supreme pirate ruler, Octo-Horse-Pirate. But the quest and the medallion are not what they seem, and Octo-Horse-Pirate is more than just a simple rogue.
To complete the quest, Anne will have to journey back into her own secretive past and discover the truth about who--and what-- she really is. And, just maybe, save the whole world in the process. Filled to the brim with heart-pounding action, miniature dragons, robot clones, and (sometimes friendly) pirates, The Adventurer's Guide to Treasure (and How to Steal It) is a laugh-out-loud, fast-paced adventure that will leave readers breathless.
Information
Format:Hardback
Pages:448 pages
Publisher:Little, Brown & Company
Publication Date:31/01/2019
Category:
ISBN:9780316518444
Other Formats
eAudiobook MP3 from £14.96
Information
Format:Hardback
Pages:448 pages
Publisher:Little, Brown & Company
Publication Date:31/01/2019
Category:
ISBN:9780316518444