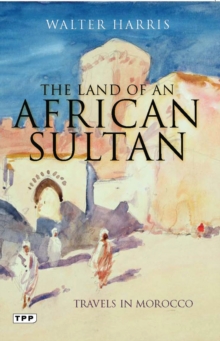 The Land of an African Sultan : Travels in Morocco
Paperback / softback
Description
"There are men", say the Moors, 'who have come from islands far away to the west, upon the great ocean, to see Morocco.
Like all the world, they know that there is no other land to compare to it".
Walter Harris and Morocco are inextricably linked. For 35 years, he immersed himself in the culture and way of life of Morocco in a way that few ever had before.
At a time when the wild, lawless interior of the country had hardly been explored by any westerner, Harris would dress as a local and venture into the badlands, fearlessly encountering caids and saints, brigands and warriors.
In this classic work, Harris gives an evocative account of his journeys around Morocco from 1887-1889.
In Tangier, he writes of the eccentrics, artists and lost souls who lived there.
He takes an eventful ride through Wazzan - a place few Europeans would ever dare to visit.
In Marrakech, he paints a riveting picture of the decadence and darkness of the sultan's court. And, finally, he recounts the story of his now-celebrated ride, in disguise, to Sheshouan - the second of only three Christians ever to enter the town. Walter Harris was a legendary storyteller and through his rich descriptions of the tribes, customs and everyday life of Morocco, he renders a portrait of the country that is hard to surpass. "The Land of an African Sultan" is a story as compelling now as it was over a century ago - a gem of a book for all those who follow in his footsteps to the land of the setting sun.
Information
Format: Paperback / softback
Pages: 352 pages, Illustrations
Publisher: I.B. Tauris & Co. Ltd.
Publication Date: 03/12/2010
Category: Travel writing
ISBN: 9781848855731
Free Home Delivery
on all orders
Pick up orders
from local bookshops