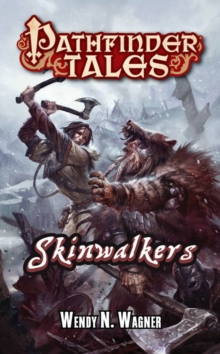 Pathfinder Tales: Skinwalkers
Paperback
Description
As a young woman, Jendara left the cold northern isles of the IronboundArchipelago to find her fortune.
Now, many years later, she's forsaken herbuccaneer ways and returned home in search of a simpler life, where she canraise her young son, Kran, in peace.
When a strange clan of shapeshiftingraiders pillages her home, however, there's no choice for Jendara but totake up her axes once again to help the islanders defend all that they holddear.From author Wendy N.
Wagner comes a new adventure of vikings, lycanthropes,and the ties of motherhood, set in the world of the Pathfinder RoleplayingGame.