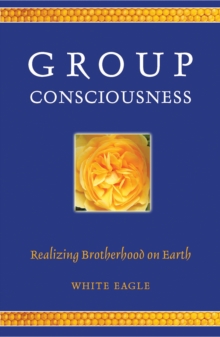 Group Consciousness : Realizing Brotherhood on Earth
Paperback / softback
Description
The celebrated spirit teacher, White Eagle, describes a process by which individual self-consciousness yields to a coming together in brotherhood and a group consciousnessThe process of development begins with the growth of consciousness of self and then moves on to group consciousness (and finally universal consciousness).The Aquarian Age is very much the age of the group and White Eagle does not just theorise about our coming together in understanding, he actually describes how individuals may join in brotherhood one with another, serving all creation by doing this.
The White Eagle Lodge has such a brother-sisterhood at its heart and White Eagle speaks at length about the symbol of the six-pointed star as the focus of the new age.
Ultimately, our path forward is one of joy.
Information
Format: Paperback / softback
Pages: 208 pages
Publisher: White Eagle Publishing Trust
Publication Date: 04/03/2016
Category: Mind, Body, Spirit
ISBN: 9780854872411