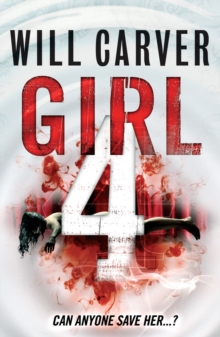 Description
Detective Inspector January David has always put his professional before his private life, but the two worlds are about to clash horrifically as he visits his latest crime scene.
He is confronted by a lifeless figure suspended ten feet above a theatre stage, blood pouring from her face into a coffin below.
This gruesome execution is the work of an elusive serial killer.
Three women from three different London suburbs, each murdered with elaborate and chilling precision. And as January stares at the most beautiful corpse he's ever seen, he detects the killer's hallmark. But Girl 4 is different: she is alive - barely. And January recognises her...
Information
Format: Paperback
Pages: 368 pages
Publisher: Cornerstone
Publication Date: 12/05/2011
ISBN: 9780099551034
Other Formats
EPUB from £2.99
eAudiobook MP3 from £8.00
Free Home Delivery
on all orders
Pick up orders
from local bookshops
Reviews
Showing 1 - 1 of 1 reviews.
Review by the.ken.petersen
16/06/2015
Firstly we had the 'whodunnit': one of a group of perhaps a dozen people at a party, or trapped on an island, is killed. One of the other eleven must be responsible, but which? Then came what I chose to call the 'howdunnit'. Here the detective knows that Fred was killed by Joe but, Joe has two hundred of the highest ranking people in the country ready to swear that he was on stage giving a lecture at the time that Fred was killed. Detective must break the unbreakable alibi.In recent times, both of these have become a bit old hat and crime thrillers have become all about how gruesome the murders can be. Mr Carver follows this new line but, gives a definite nod to the who and howdunnit. The problem is, the more convoluted the plot line, the further the whole thing becomes from reality. For me, the book is not helped by its obvious homage to television detectives. Chapters are rarely more than three pages long and we chop back and forth in time with gay abandon. Whenever I see these 'clever' techniques on television, I suspect that a weak story is more likely to be the item being covered up, than the crime. I get the same feeling here.Girl 4 is a book populated with cardboard cut outs. Our detective, January David (no, I have not got that the wrong way around), is marrying a young lady, Audrey, with whom he seems to have not even a tangental connection. He gets psychic messages, from a smiling clown, that give clues - but never really useful ones - to the killing spree which sees six women, including Audrey, attacked.The ending is like Hitchcock, put through a blender: twist follows twist. The problem is, that the final twist does not give the reader that satisfying feeling; almost like solving a crossword puzzle. Because one has been taken through so many endings, only to find that one was in error each time, one feels that a further ending is to come. The other problem with this approach is, of course, that, with each new twist, credibility is stretched a little further and I found that mine had shredded completely long before the final denouement. I am not implying that one reads an Agatha Christie novel and believes that the plot could happen, but that this book stretches credibility too far. I am sorry to make this so negative. There were signs of a good author here but, in my opinion, a bad book. I shall call this type of crime fiction a 'whydunnit'; sadly the title is a question to the author, not the villain.