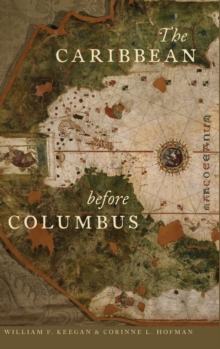 The Caribbean before Columbus
Hardback
Description
The Caribbean before Columbus is a new synthesis of the region's insular history.
It combines the results of the authors' 55 years of archaeological research on almost every island in the three archipelagoes with that of their numerous colleagues and collaborators.
The presentation operates on multiple scales: temporal, spatial, local, regional, environmental, social, and political.
In addition, individual sites are used to highlight specific issues.
For thefirst time, the complete histories of the major islands and island groups are elucidated, and new insights are gained through inter-island comparisons.
The book takes a step back from current debates regarding nomenclature to offer a common foundation and the opportunity for a fresh beginning. In thisregard the original concepts of series and ages provide structure, and the diversity of expressions subsumed by these concepts is embraced.
Historical names, such as Taino and Lucayan, are avoided.
The authors challenge the long-held conventional wisdom concerning island colonization, societal organization, interaction and transculturation, inter- and intra-regional transactions (exchange), and other basic elements of cultural development and change.
The emphasis is on those elements thatunite the Bahamas, Lesser Antilles, and Greater Antilles as a culture area, and also on their divergent pathways.
Colonization is presented as a multifaceted wave-like process.
Continuing ties to the surrounding mainland are highlighted.
Interactions between residents and new colonists are recognized, with individual histories contingent on these historical interactions.
New solutions are offered to the "Huecoid problem" the "Carib problem," the "Taino problem," and the evolution of social complexity, especially in Puerto Rico.These solutions required a rethinking of social organization and itsexpression on the landscape.
There comes a time when the old foundation can no longer support the structure that was built upon it; this is that time.
Information
Format: Hardback
Pages: 356 pages, 25 b/w line drawings; 42 b/w halftones
Publisher: Oxford University Press Inc
Publication Date: 09/03/2017
Category: History of the Americas
ISBN: 9780190605247
Free Home Delivery
on all orders
Pick up orders
from local bookshops