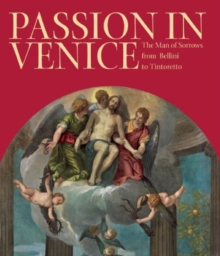 Passion in Venice : Crivelli to Tintoretto and Veronese: The Man of Sorrows in Venetian Art
Hardback
Description
'Passion in Venice: Crivelli to Tintoretto and Veronese: The Man of Sorrows in Venetian Art' features works by some of the greatest names in Venetian painting including Veronese, Tintoretto, Crivelli, Giambono and the Bassano family.
It creates a new and illuminating context for the artistic scene in Venice, examining the rich visual tradition of Christ as the Man of Sorrows which flourished over three centuries across all artistic media, outstripping other western European schools in terms of output and the number of artists committed to the subject.
Authors Catherine Puglisi and William Barcham explore the origins of the image of Christ as Man of Sorrows and its emergence as a distinct and central devotional image in the religious life of Venice from about 1300.
Xavier Seubert focuses on the appeal of the Man of Sorrows as an image expressing pity and anguish, but also offering hope for deliverance and redemption.
Information
Format: Hardback
Pages: 176 pages, 93 col, 6 b&w
Publisher: D Giles Ltd
Publication Date: 01/12/2010
Category: Renaissance art
ISBN: 9781904832829
Also by William L. Barcham