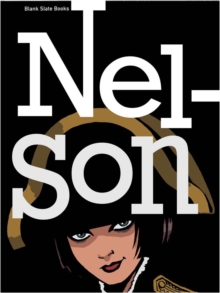 Information
Format: Paperback
Pages: 260 pages
Publisher: Blank Slate Books
Publication Date: 10/11/2011
Category: Comics and Graphic Novels
ISBN: 9781906653231
Free Home Delivery
on all orders
Pick up orders
from local bookshops
Reviews
Showing 1 - 3 of 3 reviews.
Review by clfisha
16/06/2015
An enticing premise: for every year, take 1 day in the life of an ordinary person and get a different comic artist and writer to create it. Starting in 1968 until the present day there is a breathtaking amount of work here and I just had to see how they did and I admit I was surprised (and hugely impressed) by how damn good this book actual is.Davis and Woodrow (adding their own tales) have kept judicious, tight editorial control but still managed to let the story twist and grow in unforseen ways and end up with one of the most natural life stories I have seen. It never turn out likes you expect does it? The eras of the 70s/80s are brilliantly captured, the angst of youth, the fears of middle age are all there and it's fascinating and gripping and still coherant even though each soupcon of a tale only a few pages long. That's even before we get to the amazing showcase of British talent on display, I can only think of 1 dud tale. The artwork is varied, some of it's simply too beautiful, the writing is funny, sad but amazingly none of it out of character. Some artists of course stand out like Kate Brown tragically funny tale of drunken epiphany or Alice Duke's stunning, beuatiful and sharp take of one of lifes hard decisions.I can't imagine this working well in any other medium yet I can't believe someone managed to pull this off. Highly recommend to everyone, even comic newbies.
Review by cameling
16/06/2015
Interesting collaborative work by 54 comic creators generating a graphic novel that tells the story of Nel. Each comic creator creates a day in her 54 years. It makes for a very readable work, and gives us a window into the style of each artist as they provide an annual snapshot of Nel and the socio-political movements of the times she lived in, the music, the trends, and her relationship with her family and friends.
Review by poonamsharma
16/06/2015
This is a comic book created by collaboration of 54 artists/storytellers. Yet it is one story impacted by their own experiences and contributions. It works because later contributors add to the twists, events written by their predecessors.<br/><br/>So it is one story but drawn in different styles, colours and font - yet all bound by same story. Characters are built very well built - Nelson and Tabby, Jim and Rita, the school teacher, Leslie, Chris etc etc.<br/><br/>Looking across 54 different comic styles, I felt it is also possible to differentiate between male and female designers, based on the style and colours they choose. Tho themes also give away sometimes, but I believe that kind of is no longer gender-centric. But style still is.<br/><br/>There are some eminent contributors - there is Woodrow Phoenix of Rumble Strip fame and Simone Lia who wrote Fluffy. Usually such ideas (credited to Rob Wilsom and Woodrow Phoenix) turn out to be gimmicks, but this one works.<br/>