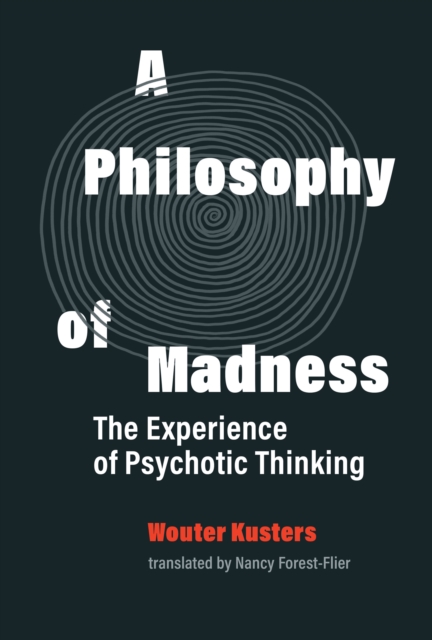 A Philosophy of Madness : The Experience of Psychotic Thinking
Hardback
Description
In this book, philosopher and linguist Wouter Kusters examines the philosophy of psychosis-and the psychosis of philosophy.
By analyzing the experience of psychosis in philosophical terms, Kusters not only emancipates the experience of the psychotic from medical classification, he also emancipates the philosopher from the narrowness of textbooks and academia, allowing philosophers to engage in real-life praxis, philosophy in vivo.
Philosophy and madness-Kusters's preferred, non-medicalized term-coexist, one mirroring the other.
Kusters draws on his own experience of madness-two episodes of psychosis, twenty years apart-as well as other first-person narratives of psychosis.
Speculating about the maddening effect of certain words and thought, he argues, and demonstrates, that the steady flow of philosophical deliberation may sweep one into a full-blown acute psychotic episode.
Indeed, a certain kind of philosophizing may result in confusion, paradoxes, unworldly insights, and circular frozenness reminiscent of madness.
Psychosis presents itself to the psychotic as an inescapable truth and reality. Kusters evokes the mad person's philosophical or existential amazement at reality, thinking, time, and space, drawing on classic autobiographical accounts of psychoses by Antonin Artaud, Daniel Schreber, and others, as well as the work of phenomenological psychiatrists and psychologists and such phenomenologists as Edmund Husserl and Maurice Merleau-Ponty.
He considers the philosophical mystic and the mystical philosopher, tracing the mad undercurrent in the Husserlian philosophy of time; visits the cloud castles of mystical madness, encountering LSD devotees, philosophers, theologians, and nihilists; and, falling to earth, finds anxiety, emptiness, delusions, and hallucinations.
Madness and philosophy proceed and converge toward a single vanishing point.
Information
Format:Hardback
Pages:800 pages, 1 black and white illustration
Publisher:MIT Press Ltd
Publication Date:01/12/2020
Category:
ISBN:9780262044288
Information
Format:Hardback
Pages:800 pages, 1 black and white illustration
Publisher:MIT Press Ltd
Publication Date:01/12/2020
Category:
ISBN:9780262044288