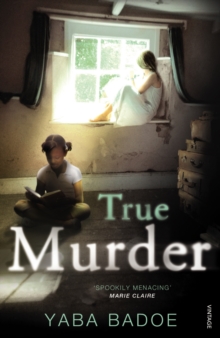 Description
Eleven year old Ajuba has been abandoned at a Devon boarding school by her Ghanaian father.
Haunted by the circumstances of her mother's breakdown, Ajuba falls under the spell of new girl Polly Venus, and her chaotic, glamorous family.
As the passionate bond between the two girls deepens, they discover what they think are the bones of dead kittens, hidden in the attic of the Venus home; but the bones are human.
The girls set out to unravel the mystery but as the summer draws to a close, three tragedies conflate, with catastrophic results.
Information
Format: Paperback
Pages: 272 pages
Publisher: Vintage Publishing
Publication Date: 06/08/2009
ISBN: 9780099523321
Free Home Delivery
on all orders
Pick up orders
from local bookshops
Reviews
Showing 1 - 2 of 2 reviews.
Review by smik
16/06/2015
Two pre-teens, Polly and Ajuba, become best friends, and take what seems to me to be a pretty normal interest in detective stories. Ajuba's life has already been touched by tragedy, the attempted suicide of her mother, but Polly claims to have seen a real dead body when her family was living in America. In this, her abiding passion, her fascination with violent death, I was a helpless accomplice. The pile of comics I had rummaged through on her first day at school, and continued to mull over whenever the opportunity presented itself, were the source of Polly's hold over us, especially me. She was an enthusiastic subscriber to True Murder, an American monthly made up of features and comic strips of the world's most sensational killings.When they become best friends, Ajuba begins to be included in Polly's weekends home, and she finds Polly's family magical, and wonders that such love and happiness can exist. But there are hints that the happiness will not last.One of the really interesting aspects of this book, apart from the various tragic events, is the use of Ghanaian folklore and beliefs, such as a belief in witchcraft, the fear of seeing the images of the dead in a mirror and so on.The story is told from the p.o.v. of Ajuba at eighteen years of age, looking back to events that occurred seven years earlier. The voice is of a wiser person than the eleven year old to whom the events of the story happened, but nevertheless a person damaged by her encounters with death.A rather startling read, a very strong debut.
Review by Calenture
16/06/2015
When her mother is taken to hospital, eleven-year-old Ajuba is placed at a Devon boarding school.Her memories of Ghana are of the house on Kuku hill and the growing rift between her parents, of how her mother had become increasingly jealous and had taken to stalking through the house during thunderstorms, trying to glimpse the faces of her husband's lovers in mirrors during flashes of lightning.Polly Venus is a charismatic new American student who Ajuba is asked to help settle in. But it quickly becomes clear that Polly is more than capable of looking after herself. She introduces a new game called True Murder. Inspired by a lurid magazine of that name the game quickly becomes a favourite with all the girls. During half term Polly invites Ajuba to her new home. The Venus family have taken Graylings, previously the mansion home of the late Miss Fielding and her companion Miss Edith. Miss Edith now lives in the Gatehouse and Ajuba is fascinated to discover that she is sleeping in what used to be Miss Edith's room. One wet afternoon leads to the girls exploring the attic where they make the grisly discovery of some bones stitched into an old coat. This discovery leads to the recommencement of the game of True Murder, with Miss Edith now a prime suspect.The game is played against an increasingly tense atmosphere created by the disintegration of the relationship of Polly's parents. Polly and her brother are unable or unwilling to accept that there's anything more than insignificant bickering going on between their parents, while Ajuba witnesses scenes which force her to relive the nightmare of her own parents' break up and her mother's descent into madness. The scenes portraying the anguish of Isobel Venus and her revenge have a nightmarish, almost hallucinatory quality.A striking and memorable debut.