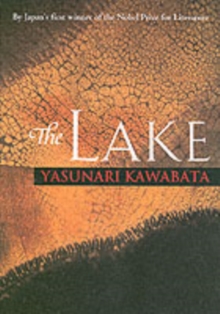 The Lake
Paperback / softback
Description
The Lake is the story of a stalker. Homeless, a fugitive from an ambiguous crime, he has an incurable longing that drives him to trail certain women he meets as he wanders about.
The longing is for something out of reach: a beauty admired from a distance, unconsumated.
The Lake is the history of an obsession. It traces a man's sad pursuit of an unattainable perfection, a beauty out of reach, admired from a distance, unconsummated.
Homeless, a fugitive from an ambiguous crime, his is an incurable longing that drives him to shadow nameless women in the street and hide in ditches
Information
Format: Paperback / softback
Pages: 160 pages
Publisher: Kodansha America, Inc
Publication Date: 28/07/2004
ISBN: 9784770030016