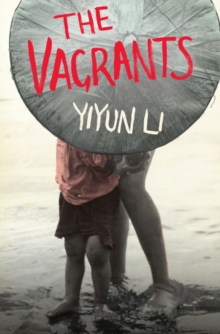 Description
The much-anticipated first novel from the Guardian First Book Award-winning Chinese writer. In the provincial town of Muddy Waters in China, a young woman named Gu Shan is sentenced to death for her loss of faith in Communism.
She is twenty-eight years old and has already spent ten years in prison.
The citizens stage a protest after her death and, over the following six weeks, the town goes through uncertainty, hope and fear until eventually the rebellion is brutally suppressed.
They are all taken on a painful journey, from one young woman's death to another. We follow the pain of Gu Shan's parents, the hope and fear of the leaders of the protest and their families.
Even those who seem unconnected to the tragedy - an eleven-year-old boy seeking fame and glory, a nineteen-year-old village idiot in love with a young and deformed girl, an old couple making a living by scavenging the town's garbage cans - are caught up in a remorseless turn of events. Yiyun Li's novel is based on the true story which took place in China in 1979.
Information
Format: Paperback
Pages: 352 pages
Publisher: HarperCollins Publishers
Publication Date: 01/08/2009
ISBN: 9780007196654
Free Home Delivery
on all orders
Pick up orders
from local bookshops
Reviews
Showing 1 - 3 of 3 reviews.
Review by TPauSilver
16/06/2015
The Vagrants is the reaction of a series of people to the hanging of a woman dubbed as a counterrevolutionary. It's a very complexley spun book, particularly in the characters. Every character in this book is painfully and darkly human, and all of them in moment that show them at their worst. It's so heart breakingly well written and complex, but I did really struggle to read it because it's also so dark. Many of these characters have no redeaming qualities, it's like a mirror held up to the absolute worst face of humanity and thus it's not entirely plesant to look in.
Review by blackhornet
16/06/2015
The blurb compares Li's prose to Tolstoy's. On reading the first chapter I thought that the hyperbole might, for once, be deserved. It introduces the central characters of the novel, belonging to a single town in 1970s China, with real skill and poise. The rest of the novel doesn't quite live up to this promise, perhaps because the focus is often on characters that do not have sufficiently interesting interior lives to offer. Nonetheless, it is a powerful novel, particularly given the social and economic transformation of China over the past 20 years.
Review by xuebi
16/06/2015
The Vagrants by Yiyun Li is a powerful story set during the aftermath of the Cultural Revolution in China, as the Democracy Wall was erected in Beijing and how one girl's death in a rural town serves as a catalyst for a nascent democracy movement of their own.

Li creates many believable and fully-realised characters to populate her rural town and she develops each one as their stories occasionally overlap owing to the execution of a counter-revolutionary; it is this execution that galvanises the town into action but at the same time causes brutal repression and arrests. The atmosphere after the Cultural Revolution, during the Democracy Movement, is expertly captured in The Vagrants and the grim realities of standing up for what you believe in - the human cost - is addressed.

Powerful but ultimately grim, the novel details well life with oppression interspersed with some humour, even when the conclusion is foregone.