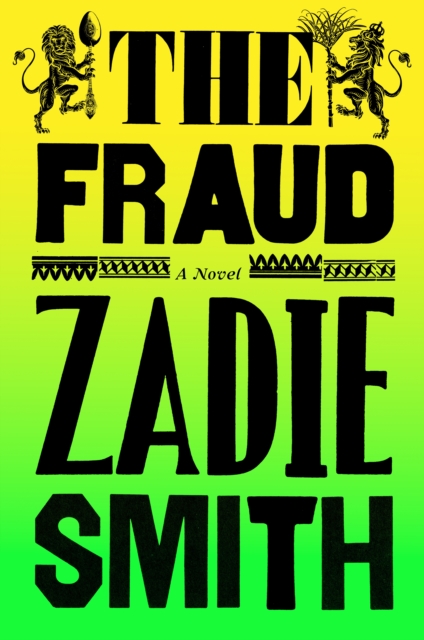 The Fraud : The Instant Sunday Times Bestseller
Hardback
Description
THE GIFT EVERY ZADIE SMITH FAN WILL BE HOPING IS WAITING FOR THEM BENEATH THE CHRISTMAS TREE! 'A writer at the peak of her powers' The TelegraphTruth and fiction.
Jamaica and Britain. Who gets to tell their story? Zadie Smith returns with her first historical novel. Kilburn, 1873. The 'Tichborne Trial' has captivated the widowed Scottish housekeeper Mrs Eliza Touchet and all of England.
Readers are at odds over whether the defendant is who he claims to be - or an imposter. Mrs Touchet is a woman of many interests: literature, justice, abolitionism, class, her novelist cousin and his wives, this life and the next.
But she is also sceptical. She suspects England of being a land of façades, in which nothing is quite what it seems. Andrew Bogle meanwhile finds himself the star witness, his future depending on telling the right story.
Growing up enslaved on the Hope Plantation, Jamaica, he knows every lump of sugar comes at a human cost.
That the rich deceive the poor. And that people are more easily manipulated than they realise. Based on real historical events, The Fraud is a dazzling novel about how in a world of hypocrisy and self-deception, deciding what's true can prove a complicated task. 'It's difficult to give any idea of how extraordinary this book is.
One of the great historical novels, certainly. But has any historical novel ever combined such brilliantly researched and detailed history with such intensely imagined fiction? Or such a range of living, breathing, surprising characters with such an idiosyncratically structured narrative?' Michael Frayn'As always it is a pleasure to be in Zadie Smith's mind, which, as time goes on, is becoming contiguous with London itself.
Dickens may be dead, but Smith, thankfully, is alive' New York Times'Zadie Smith's Victorian-set masterpiece holds a mirror up to Britain . . . The Fraud is the genuine article' Independent'Smith's dazzling historical novel combines deft writing and strenuous construction in a tale of literary London and the horrors of slavery' GuardianSHOTLISTED FOR WATERSTONES BOOK OF THE YEAR 2023
Information
Format:Hardback
Pages:464 pages
Publisher:Penguin Books Ltd
Publication Date:07/09/2023
Category:
ISBN:9780241336991
Other Formats
eAudiobook MP3 from £10.66
EPUB from £9.99
Information
Format:Hardback
Pages:464 pages
Publisher:Penguin Books Ltd
Publication Date:07/09/2023
Category:
ISBN:9780241336991