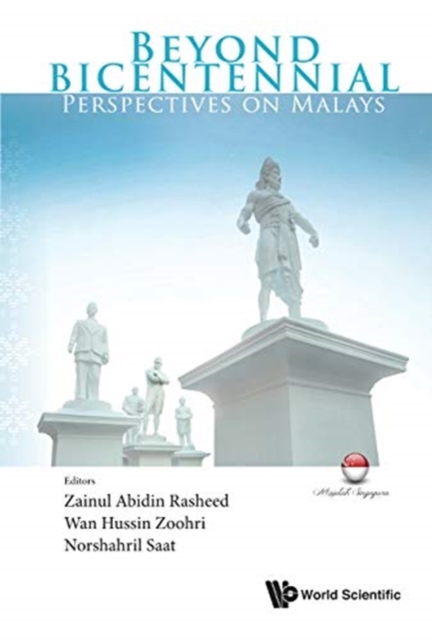 Beyond Bicentennial: Perspectives On Malays
Hardback
Description
The year 2019 marks Singapore's Bicentennial milestone since the arrival of Sir Stamford Raffles in Singapore in 1819.
It was in anticipation of the arrival of the Bicentennial that this book, Beyond Bicentennial: Perspectives on Malays, was initiated.
This book is a collection of articles from prominent individuals and academicians that touch not only on the 200 years since the arrival of Raffles, but goes back much earlier, 720 years earlier, when Sang Nila Utama first set foot on the island in 1299.This book hopes to heighten the readers' sense of history and to reflect upon how Singapore has journeyed over the last two centuries, witnessing the perseverance, trials, challenges, and efforts of Singaporeans, and to see how the nation has gone through a transformation from a feudal setting to a cosmopolitan and multi-racial society.Prior to this book, Majulah! 50 Years of Malay/Muslim Community in Singapore was published in 2016 when Singapore celebrated SG50 - an initiative launched to celebrate the nation's 50 years of independence.
The book highlighted the progress, the contributions, and the challenges of the community for the past 50 years since Singapore's independence in 1965.Both books can be read hand-in-hand.
While Majulah! 50 Years of Malay/Muslim Community in Singapore called on the community to reflect on the past and to look ahead, this book, Beyond Bicentennial: Perspectives on Malays, calls on readers to reflect and re-examine the position and contributions of the Malays to Singapore's history and its development, as Singapore commemorates its Bicentennial.Related Link(s)
Information
Format:Hardback
Pages:820 pages
Publisher:World Scientific Publishing Co Pte Ltd
Publication Date:23/09/2020
Category:
ISBN:9789811212505
Information
Format:Hardback
Pages:820 pages
Publisher:World Scientific Publishing Co Pte Ltd
Publication Date:23/09/2020
Category:
ISBN:9789811212505