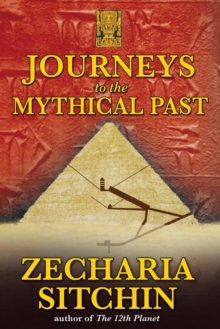 Journeys to the Mythical Past
Paperback / softback
Description
In Journeys to the Mythical Pastthe renowned researcher of antiquity Zecharia Sitchin reveals, for the first time, the existence of a secret chamber in Egypt's Great Pyramid, and he tells his own story of an indefatigable dedication to finding the truth that almost cost him his life--accidentally or otherwise--when uncovering secrets of the Giza pyramids and Sphinx.
Exposing hidden artifacts that contradict establishment assumptions or that baffle scientists, Sitchin's firsthand accounts of his explorations take the reader into the inner workings of the Vatican, the enigma of a futuristic computer from millennia ago, and the secret handiwork of a Divine Architect at Stonehenge, at Malta, and at a site in the Americas.
Looking deep into antiquity, Sitchin offers astounding evidence that links the Nazca lines and a baffling adjoining site to the Departure from Earth of the Anunnaki, the ancient gods who, he believes, vowed to Return.
Information
Format: Paperback / softback
Pages: 256 pages
Publisher: Inner Traditions Bear and Company
Publication Date: 25/06/2009
Category: Ancient religions & mythologies
ISBN: 9781591431084
Free Home Delivery
on all orders
Pick up orders
from local bookshops