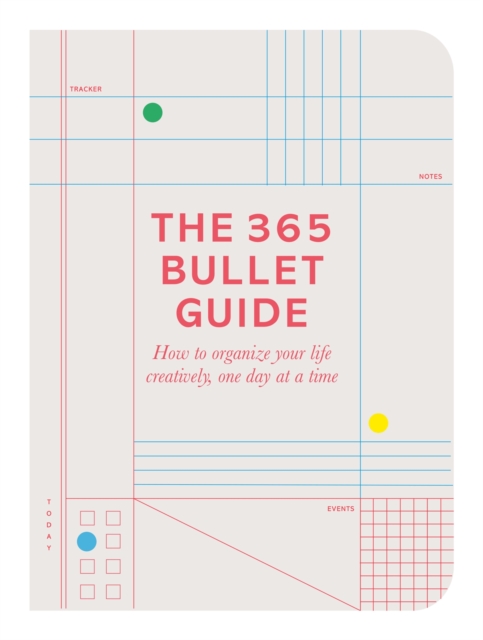 The 365 Bullet Guide : How to organize your life creatively, one day at a time
Paperback / softback
Description
Say hello to the bullet system: a revolutionary organization method that will increase both your efficiency and your creativity.
At its simplest, the bullet method will provide you with a fool proof to-do list that will ensure you never miss a task or appointment again.
Take it just a step further and its principals will let you organize your present, take note of the past and plan your future. The 365 Bullet Guide is an easy-to-follow book that will teach you the bullet system.
There's an exercise for every day of the year and each takes 365 seconds or less to complete.
With simple, clear instructions, this book will show you how to incorporate the bullet method into your life as gradually or quickly as you like.
The joy of bulleting is that it is both holistic and completely customizable to your own aesthetics and habits, so you can create your own journal from scratch and put into practice as many of the hundreds of ideas and techniques as your like such as habit trackers, sleep logs, handwriting exercises, and much more!Whether you're a secret scribbler or a to-the-point minimalist, The 365 Bullet Guide is your indispensable guide to an elegantly organized life.
With contemporary illustrations by Marcia Mihotich, this book will help you to build a better life. Grab a notebook and pen, and get bulleting!
Information
Format:Paperback / softback
Pages:256 pages
Publisher:Pan Macmillan
Publication Date:02/11/2017
Category:
ISBN:9780752266343
Information
Format:Paperback / softback
Pages:256 pages
Publisher:Pan Macmillan
Publication Date:02/11/2017
Category:
ISBN:9780752266343