Author of the Month
New from Joseph Coelho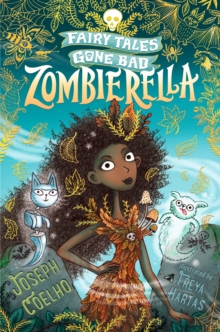 The first in a funny, deliciously dark, three-part series of twisted classics, written in verse by award-winning poet Joseph Coelho and illustrated by Freya Hartas.
A yellow moon hangs in a satin sky the night Cinderella, barefoot and in hand-me-downs, slips at the top of the stairs... and dies.
But not for long. The Shadow of Death arrives to breathe life back into her bones and, for three nights only, Cinderella goes forth as ZOMBIERELLA. With her skin as cold as ice and her faithful horse Lumpkin back by her side, can she seek revenge on her three cruel, fake sisters, once and for all?
Crawl out of the grave and step into your mushroom carriage for this haunting and humorous adventure of the undead girl searching for her happily ever after.
---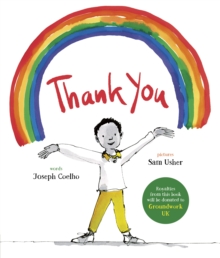 Tatenda says thank you every day, wherever he can. Thank you to Mum and Dad for making breakfast, thank you to the post lady for delivering his favourite comic, thank you to his teacher for marking his work and thank you to the shop assistant stacking shelves. But lately, it seems no one can hear his thank yous: their heads are too foggy with worry. So Tatenda decides to say his biggest 'Thank you' ever. He stands on tiptoe, brings his arms down like a huge rainbow... and this time, his thank you helps the whole community feel better!
This beautiful story from an award-winning author and illustrator team was inspired by the coronavirus pandemic and the NHS Thursday clap and helps to show children how they can celebrate the key workers in their lives. By buying a copy of this book you are making a donation of 3% of the retail price to Groundwork, a charity that helps some of the UK's most disadvantaged communities deal with the effects of the coronavirus pandemic.