Memorabilia Department
We're a lot more than just books, DVDs and music here on Hive! Within this page you will find our massive range of memorabilia - from band merchandise to mugs, t-shirts, keyrings, coasters, lunch boxes and so much more!
Super Character Book ends!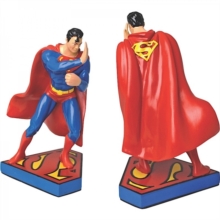 Superman Resin Bookends With Non-Slip Base, Each FIgure Stands 7in high.
Bestselling Memorabilia Gifts