Mr Men & Little Miss
Since their birth in the early 70s, The Mr Men and Little Miss series have been adored by children. Generations have enjoyed these witty, colourful and easy to follow children's books. What started as a few characters, has turned into a massive brand, with a TV series and a vast amount of product too.
Take a browse through everything Hive has to offer. We have all of the books in both the Little Miss and Mr Men Collections, plus the DVDs of the Tv series, and some great gift ideas!
Bestsellers in the Mr Men & Little Miss Collections
|
See all
Mr Men TV Series on DVD
Gift ideas for Mr Men and Little Miss fans
Mr Men and Little Miss Complete Collections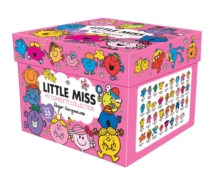 This delightful set features the complete collection of 35 timeless Little Miss stories.
As well as the much loved classic titles, Little Miss Naughty, Little Miss Sunshine and Little Miss Chatterbox, you can also enjoy the newest addition to the collection, Little Miss Hug.
The lasting appeal of these classic books will ensure this collection takes pride of place in any child's nursery.
---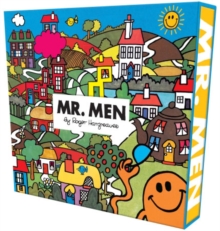 The Mr. Men have been tickling children for generations with their funny and charming antics.
This delightful collection includes the 47 classic stories in one volume.
From Mr. Tickle and his extraordinarily long arms to Mr. Nobody, the person who sort of was but wasn't, there are lots of fun stories to share and enjoy.
This gorgeous gift book comes in an embossed slipcase.