Action & Adventure DVD & Blu-ray
Here we are proud to showcase DVD and Blu-ray titles from one of our most popular movie genres. You'll find all the bestselling films from new releases to our back catalogue of classics, all on DVD and blu-ray. From fun children's adventure films to those edge-of-your-seat action box office hits and everything in between.
Bestselling Action & Adventure Films
Explore more Action & Adventure DVD and Blu-ray
Browse Popular Action & Adventure Movies and TV Series
Action & Adventure
Features
Recently Released Bestseller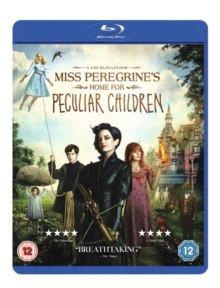 Tim Burton directs this fantasy adventure based on the bestselling book by Ransom Riggs.
When Jacob Portman (Asa Butterfield)'s grandfather dies, he leaves him clues to a mysterious place called Miss Peregrine's Home for Peculiar Children.
As Jacob determines to discover the story behind this strange establishment and the unusual Miss Peregrine (Eva Green), he finds that the peculiar children in...
Coming Soon