Action & Adventure DVD & Blu-ray
Here we are proud to showcase DVD and Blu-ray titles from one of our most popular movie genres. You'll find all the bestselling films from new releases to our back catalogue of classics, all on DVD and blu-ray. From fun children's adventure films to those edge-of-your-seat action box office hits and everything in between.
Bestselling Action & Adventure Films
Explore more Action & Adventure DVD and Blu-ray
Browse Popular Action & Adventure Movies and TV Series
Action & Adventure
Features
Recently Released Bestseller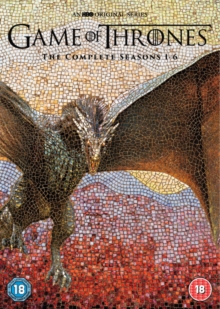 The complete first six seasons of the HBO medieval fantasy drama based on the bestselling novel series 'A Song of Ice and Fire' by George R.R.
Martin. The programme follows the battle between the Starks and the other noble families of the Seven Kingdoms of Westeros to gain control of the Iron Throne.
Season 1 episodes are: 'Winter Is Coming', 'The Kingsroad', 'Lord Snow', 'Cripples, Bastards and...
Coming Soon