Action & Adventure DVD & Blu-ray
Here we are proud to showcase DVD and Blu-ray titles from one of our most popular movie genres. You'll find all the bestselling films from new releases to our back catalogue of classics, all on DVD and blu-ray. From fun children's adventure films to those edge-of-your-seat action box office hits and everything in between.
Bestselling Action & Adventure Films
Explore more Action & Adventure DVD and Blu-ray
Browse Popular Action & Adventure Movies and TV Series
Action & Adventure
Features
Recently Released Bestseller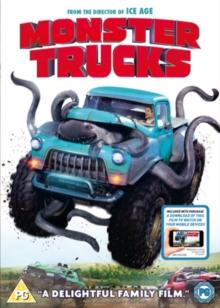 Children's action adventure directed by Chris Wedge.
Desperate to escape life in small-town America, high school student Tripp (Lucas Till) begins to build a monster truck from pieces of scrapped cars as his ticket to bigger and better things.
His creation gets an unexpected upgrade when a strange subterranean creature is let loose by an accident at a local oil-drilling site and takes up residence...
Coming Soon