Children's DVD & Blu-ray
Here you'll find a huge selection of DVDs & Blu-ray for children, including all their favourite characters: Peppa Pig, The Gruffalo, Shaun the Sheep, Fireman Sam and more. From popular TV show DVDs to feature length films, you're bound to find lots to entertain the kids and keep them laughing.
Popular Children's DVD Categories
Browse Popular Children's TV Shows
Children's DVD & Blu-ray
Features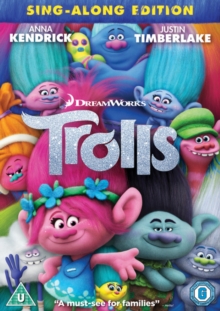 Animated comedy featuring the voice talents of Justin Timberlake, Anna Kendrick, Gwen Stefani and James Corden.
Branch (Timberlake) is a grumpy, paranoid loner who is quite content living on his own, away from the ridiculously happy population of Troll Village.
When the village is invaded by troll-eating Bergens, the overly optimistic and annoyingly chirpy troll leader Poppy (Kendrick) comes to...
Disney Channel TV Shows on DVD