Action & Adventure DVD & Blu-ray
Here we are proud to showcase DVD and Blu-ray titles from one of our most popular movie genres. You'll find all the bestselling films from new releases to our back catalogue of classics, all on DVD and blu-ray. From fun children's adventure films to those edge-of-your-seat action box office hits and everything in between.
Bestselling Action & Adventure Films
Explore more Action & Adventure DVD and Blu-ray
Browse Popular Action & Adventure Movies and TV Series
Action & Adventure
Features
Recently Released Bestseller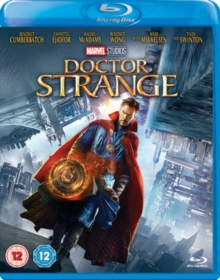 Scott Derrickson co-writes and directs this mystical adventure based on the Marvel Comics character.
Benedict Cumberbatch stars as Doctor Stephen Strange, an ill-tempered and self-centred neurosurgeon whose professional life is ruined when his hands are severely damaged in a car crash and he is left unable to operate.
Undefeated, Doctor Strange sets out to find a cure and encounters the Ancient One...
Coming Soon