Action & Adventure DVD & Blu-ray
Here we are proud to showcase DVD and Blu-ray titles from one of our most popular movie genres. You'll find all the bestselling films from new releases to our back catalogue of classics, all on DVD and blu-ray. From fun children's adventure films to those edge-of-your-seat action box office hits and everything in between.
Bestselling Action & Adventure Films
Explore more Action & Adventure DVD and Blu-ray
Browse Popular Action & Adventure Movies and TV Series
Action & Adventure
Features
Recently Released Bestseller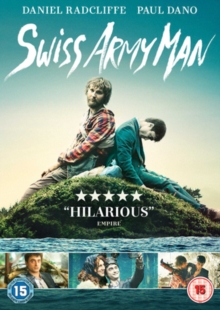 Paul Dano and Daniel Radcliffe star in this comedy adventure co-written and directed by Dan Kwan and Daniel Scheinert.
Stranded on a deserted island and on the brink of suicide, Hank (Dano) makes one last bid to escape after discovering a corpse named Manny (Radcliffe) on the beach.
After forming a surreal friendship with Manny, Hank is shocked to discover he can talk and possesses strange...
Coming Soon