The best in books, eBooks, DVDs, Blu-ray, CD, vinyl, music and stationery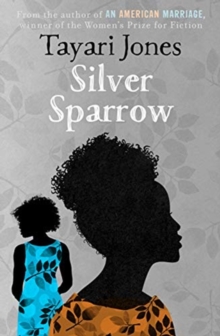 Book of the Month
This is the story of a man's deception, a family's complicity, and the two teenage girls caught in the middle. James Witherspoon has two families, one public, the other a closely guarded secret. But when his daughters meet and form a friendship, only one of them knows the truth. Theirs is a relationship destined to explode.
Silver Sparrow is the stunning new novel from the critically acclaimed winner of the 2019 Women's Prize for Fiction, one of the most important writers of her generation.
Find out more about it
Children's Book of the Month
Kindred in spirit to The Lost Words but fresh in its form, The Lost Spells is a pocket-sized treasure that introduces a beautiful new set of natural spell-poems and artwork by beloved creative duo Robert Macfarlane and Jackie Morris.
Written to be read aloud, painted in brushstrokes that call to the forest, field, riverbank and also to the heart, The Lost Spells summons back what is often lost from sight and care, teaching the names of everyday species, and inspiring its readers to attention, love and care.
Find out more about it
Reader's Choice: New & Upcoming
|
View All
Popular Authors
Hive.co.uk is a great place to search, browse and buy books, eBooks, DVDs, CDs & vinyl. Buying your books from us means you're supporting your independent high street shops. If you're looking for a specific product, we can quickly tell you what's available and how much it is. Just use our search box at the top of the page. For inspiration, browse by genre, or visit our bestselling books and find the new releases. At hive.co.uk you'll find everything from fiction bestsellers to educational textbooks, from children's books to movie cult classics.