The best in books, eBooks, DVDs, Blu-ray, CD, vinyl, music and stationery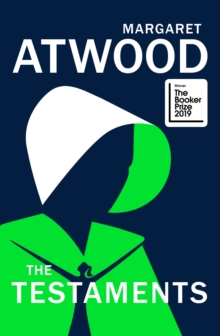 Book of the Month
In this brilliant sequel to The Handmaid's Tale, acclaimed author Margaret Atwood answers the questions that have tantalised readers for decades. Pre-order today. When the van door slammed on Offred's future at the end of The Handmaid's Tale, readers had no way of telling what lay ahead.
Read more about the Book of the Month »
Popular Authors
New Out This Week
Hive.co.uk is a great place to search, browse and buy books, eBooks, DVDs, CDs & vinyl. Buying your books from us means you're supporting your independent high street shops. If you're looking for a specific product, we can quickly tell you what's available and how much it is. Just use our search box at the top of the page. For inspiration, browse by genre, or visit our bestselling books and find the new releases. At hive.co.uk you'll find everything from fiction bestsellers to educational textbooks, from children's books to movie cult classics.