The best in books, eBooks, DVDs, Blu-ray, CD, vinyl, music and stationery
Book of the Month
Order the long-awaited sequel to Wolf Hall and Bring Up the Bodies, the stunning conclusion to Hilary Mantel's Man Booker Prize-winning Wolf Hall trilogy. 'If you cannot speak truth at a beheading, when can you speak it?' England, May 1536. Anne Boleyn is dead, decapitated in the space of a heartbeat by a hired French executioner.
Find out more about it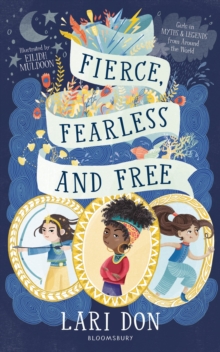 Children's Book of the Month
A brilliant, inclusive collection of traditional tales from around the world featuring amazing women and girls.
With stories drawn from all over the world, including China, Scotland, Armenia, Italy and Nigeria, Lari Don presents heroine stories that don't leave girls sitting around waiting to be saved by the handsome prince
Find out more about it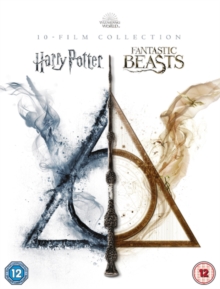 Featured on Screen
Ten magical films based on the books by J.K. Rowling. Including all 8 of the Harry Potter movies, combined with the Fantastic Beasts movies.
A perfect set of all things set in the Wizarding World of J.K Rowling.
Find out more about it
Popular Authors
New Out This Week
Hive.co.uk is a great place to search, browse and buy books, eBooks, DVDs, CDs & vinyl. Buying your books from us means you're supporting your independent high street shops. If you're looking for a specific product, we can quickly tell you what's available and how much it is. Just use our search box at the top of the page. For inspiration, browse by genre, or visit our bestselling books and find the new releases. At hive.co.uk you'll find everything from fiction bestsellers to educational textbooks, from children's books to movie cult classics.