The best in books, eBooks, DVDs, Blu-ray, CD, vinyl, music and stationery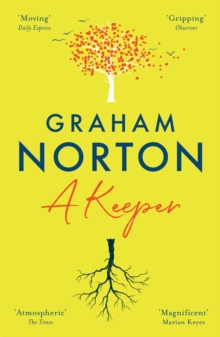 Book of the Month
The truth drifts out to sea, riding the waves out of sight. And then the tide turns. Elizabeth Keane returns to Ireland after her mother's death, intent only on wrapping up that dismal part of her life. There is nothing here for her; she wonders if there ever was. The house of her childhood is stuffed full of useless things, her mother's presence already fading. And perhaps, had she not found the small stash of letters, the truth would never have come to light. 40 years earlier, a young woman stumbles from a remote stone house, the night quiet but for the tireless wind that circles her as she hurries further into the darkness away from the cliffs and the sea. She has no sense of where she is going, only that she must keep on.
Read more about the Book of the Month »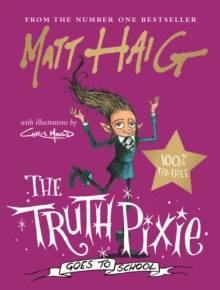 Children's Book of the Month
New school. New friends. Same old pixie. 'Don't try to be somethingYou really are not. Your one true selfIs the best thing you've got.'In this heartwarming adventure. the Truth Pixie and her human friend go to school, face a bully and learn the importance of friendship and being yourself. With words by the bestselling mastermind Matt Haig and pictures by the inky genius Chris Mould
Read More about the Children's Book of the Month »
Popular Authors
New Out This Week
Hive.co.uk is a great place to search, browse and buy books, eBooks, DVDs, CDs & vinyl. Buying your books from us means you're supporting your independent high street shops. If you're looking for a specific product, we can quickly tell you what's available and how much it is. Just use our search box at the top of the page. For inspiration, browse by genre, or visit our bestselling books and find the new releases. At hive.co.uk you'll find everything from fiction bestsellers to educational textbooks, from children's books to movie cult classics.