Science Fiction DVD & Blu-ray
Explore the depths of space and time with our selection of Science Fiction DVD and Blu-ray. Explore space with huge TV shows and blockbuster movies in the Star Trek series, travel in time with Doctor Who and find out the truth with Mulder and Scully in X-Files.
If you are looking for some movies to get lost in, we have a massive range to entertain. Take a browse, and hopefully you will discover something new!
Bestselling Science Fiction DVDs
|
View All
Browse by Popular Series
Science Fiction DVD & Blu-ray
Featured
Recently Released Bestseller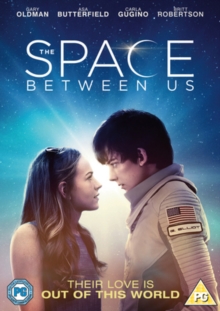 Romantic sci-fi feature starring Asa Butterfield as a teenager raised on Mars who decides to return to Earth. 16-year-old Gardner Elliot (Butterfield) was the first human born on Mars and spent all of his childhood on the planet with scientists after his mother died in childbirth.
After befriending a girl named Tulsa (Britt Robertson) online, Gardner travels to his home planet to experience all...
Top Sci-fi Releases