Science Fiction DVD & Blu-ray
Explore the depths of space and time with our selection of Science Fiction DVD and Blu-ray. Explore space with huge TV shows and blockbuster movies in the Star Trek series, travel in time with Doctor Who and find out the truth with Mulder and Scully in X-Files.
If you are looking for some movies to get lost in, we have a massive range to entertain. Take a browse, and hopefully you will discover something new!
Bestselling Science Fiction DVDs
|
View All
Browse by Popular Series
Science Fiction DVD & Blu-ray
Featured
Recently Released Bestseller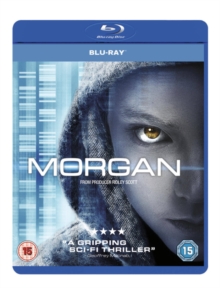 Sci-fi thriller directed by Luke Scott and starring Anya Taylor-Joy in the role of Morgan, a synthetic being with superhuman strength and intelligence.
Genetically engineered as an experiment in the next step in evolution, Morgan is kept in a secure facility with very little human contact except for the scientists who made her.
After an incident with a temper tantrum, a specialist consultant (Kate...
Top Sci-fi Releases