Comedy on DVD & Blu-ray
If you like a laugh you've come to the right place! Here you'll find some of the funniest movies and TV shows, both past and present, along with the best in stand-up comedy. From cartoon comedy, to those addictive TV box sets. Look no further for a great selection of comedy on DVD.
Popular features in Comedy
Browse TV Comedy
Comedy on DVD & Blu-ray
Features
Popular Comedians
Recently Released Bestseller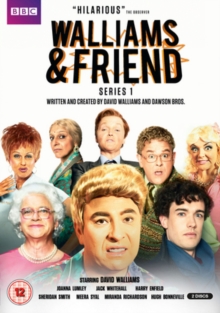 Every episode from the first series of the BBC comedy starring David Walliams and some of his famous friends in a series of sketches.
Each episode sees a new celebrity join David, with stars including Jack Whitehall, Harry Enfield, Sheridan Smith, Meera Syal, Miranda Richardson and Morgana Robinson, to take part in a number of sketches which include a parody of the 'Great British Bake Off', a new,...