Comedy on DVD & Blu-ray
If you like a laugh you've come to the right place! Here you'll find some of the funniest movies and TV shows, both past and present, along with the best in stand-up comedy. From cartoon comedy, to those addictive TV box sets. Look no further for a great selection of comedy on DVD.
Popular features in Comedy
Browse TV Comedy
Comedy on DVD & Blu-ray
Features
Popular Comedians
Recently Released Bestseller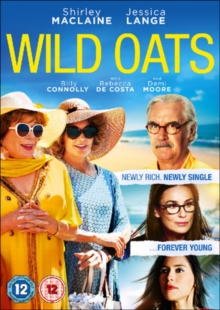 American comedy starring Shirley MacLaine, Jessica Lange, Demi Moore and Billy Connolly.
After her husband's death, Eva (MacLaine) receives a life insurance cheque made out for $5,000,000 instead of $50,000.
After trying unsuccessfully to remedy the error, Eva is convinced by her friend Maddie (Lange) to go on a wild and luxurious vacation to the Canary Islands.
Together, the newly-single ladies...