Family Favourites on DVD & Blu-ray
As we all know, British weather can be a tad unpredictable at times, and sunny summer days are not always guaranteed. Our selection of family favourites are the perfect way to keep boredom at bay on those less-than-cheery days.
With something suitable for all ages, why not grab a steal from our family favourites under £5, or choose something for the little ones to enjoy from our great range of children's titles?
Browse Popular Family Films
Family DVDs
Features
Popular Movie Series
Recently Released Bestseller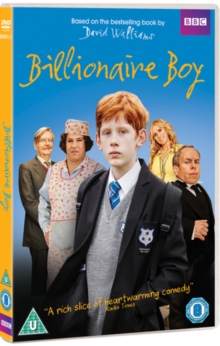 BBC adaptation of David Walliams' children's book. 12-year-old Joe Spud (Elliot Sprakes) is the son of a billionaire who invented a famous brand of toilet paper, transforming their lives in the process.
He has everything he could ever want apart from some friends and he's constantly made fun of by his classmates.
After the secret of his new wealth gets out, suddenly everyone wants to be Joe's...
Roald Dahl Adaptations