Family Favourites on DVD & Blu-ray
As we all know, British weather can be a tad unpredictable at times, and sunny summer days are not always guaranteed. Our selection of family favourites are the perfect way to keep boredom at bay on those less-than-cheery days.
With something suitable for all ages, why not grab a steal from our family favourites under £5, or choose something for the little ones to enjoy from our great range of children's titles?
Browse Popular Family Films
Family DVDs
Features
Popular Movie Series
Recently Released Bestseller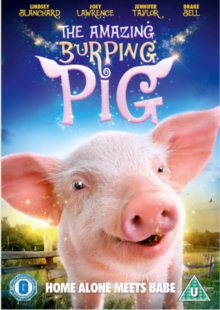 Family feature about a young girl and her friendship with her pet pig.
When Talia Rose (Lindsey Blanchard) and her family move to a new city she finds it hard to get used to her new surroundings both at school and at home.
Her mum (Jennifer Taylor) and dad (Joey Lawrence) try their best to help Talia and her two sisters get used to their new home but Talia remains down about her lack of friends and...
Roald Dahl Adaptations