Horror on DVD & Blu-ray
We have a huge range of scary films and TV shows on DVD and Blu-ray, plus all those horror cult classics to add to your collection. Here you'll find bestsellers, plus new releases and pre-orders on DVD and Blu-ray.
Why not have a browse and discover some horror films and TV shows, We have classics such as the The Exorcist and Evil Dead as well as more modern franchises such as The Conjuring and Paranormal Activity. Prepare to be scared!
Bestselling Horror films on DVD & Blu-ray
Top Horror features
Popular Horror Films and Categories
Horror on DVD & Blu-ray
Popular Features
Recently Released Bestseller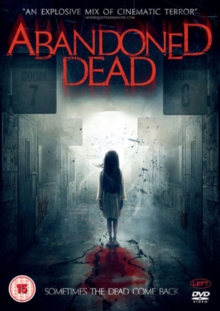 Mark W. Curran writes and directs this horror thriller set in an abandoned clinic in the city.
Rachel Burke (Sarah Nicklin) is a security guard tasked with monitoring the run-down Mayfield Addition Clinic over Memorial weekend.
But when disturbances from beyond the grave take hold of the dingy facility, Rachel must find a way to survive the machinations of a demon whose victims litter the...