Horror on DVD & Blu-ray
We have a huge range of scary films and TV shows on DVD and Blu-ray, plus all those horror cult classics to add to your collection. Here you'll find bestsellers, plus new releases and pre-orders on DVD and Blu-ray.
Why not have a browse and discover some horror films and TV shows, We have classics such as the The Exorcist and Evil Dead as well as more modern franchises such as The Conjuring and Paranormal Activity. Prepare to be scared!
Bestselling Horror films on DVD & Blu-ray
Top Horror features
Popular Horror Films and Categories
Horror on DVD & Blu-ray
Popular Features
Recently Released Bestseller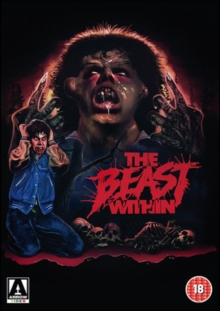 1980s revenge horror based on the novel by Edward Levy.
Stranded alone on a roadside one night while waiting for her husband Eli (Ronny Cox) to retrieve a tow truck for their broken down car, Caroline (Bibi Besch) is attacked and raped by a beastly figure.
Years later, their teenage son Michael (Paul Clemens) ends up in hospital with a mysterious illness which the doctors think may be genetic.
As...