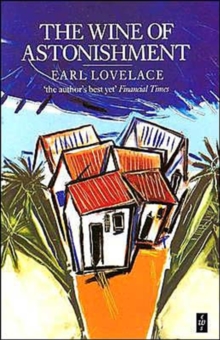 The Wine of Astonishment
Paperback
Description
Bolo is a champion stickfighter, tall, good-looking, the bravest of all the young men in Bonasse.
When, time and time again, he sees his people humiliated by change and American troops, his instincts as a leader come to the fore.
The stand he makes, however, takes bizarre and tragic forms.
Free Home Delivery
on all orders
Pick up orders
from local bookshops
Reviews
Showing 1 - 1 of 1 reviews.
Review by MsNikki
16/06/2015
Lovelace profiles the trials facing the Spiritual Baptist community in a rural village in the island of Trinidad. The Colonial government make it illegal for members to practice a faith, they found base and vulgar, because their loud, musical and highly interactive ceremonies so foreign to the solemn church services they were accustomed to. The language is very Trinidadian. Lovelace deserves praise for accurately rendering the sing song speech patterns. In fact, I found myself wanting to read this novel aloud.He also deserves praise for his character development. No one is spared the harsh realities of life. The heroes are flawed, the villains have depth. You may not agree with their actions, but he traces their journey clearly. Therefore upon review, you may find yourself thinking that you saw it coming, very much like you would in real life.Lastly, I loved the physical environment. I could see the village of Bonasse, very clearly. It reminded me of places, yet had very unique characteristics. If ever there was a novel that deserved to be turned to film, it was this once. I can't recommend this book enough.