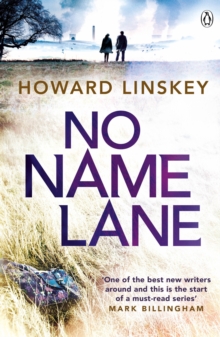 Description
The hunt for a serial killer unearths an unsolved cold case from over sixty years ago. Young girls are being abducted and murdered in the North-East.
Out of favour Detective Constable Ian Bradshaw struggles to find any leads - and fears that the only thing this investigation will unravel is himself. Journalist Tom Carney is suspended by his London tabloid and returns to his home village in County Durham.
Helen Norton is the reporter who replaced Tom on the local newspaper.
Together, they are drawn into a case that will change their lives forever. When a body is found, it's not the latest victim but a decades-old corpse.
Secrets buried for years are waiting to be found, while in the present-day an unstoppable killer continues to evade justice...Praise for No Name Lane: 'Howard Linskey is one of the best new writers around and this is the start of a must-read series' Mark Billingham 'This is lacerating fare that makes most current crime fiction look like thin gruel' Financial Times 'Linskey has elevated this story to a level of complexity and humanity seldom approached by British writers previously ...A new name on our criminal horizon' Maxim Jakubowski 'Gripping and convincing' Kimberley Chambers 'Brilliant . ..This is first class stuff, an unstoppable tale, a real page-turner not to be missed' Sarah Broadhurst 'Serial killer thrillers don't come much better than this.
Old secrets and terrible new crimes woven into an immensely satisfying, utterly compelling narrative which keeps you constantly guessing.
Fans of Linskey's critically acclaimed David Blake series will already know what an outstanding author he is, everyone else ...prepare to add another name to your must-read list' Eva Dolan 'Linskey weaves together a compelling and twisty tale that gripped me from page one.
If you like Val McDermid's thrillers, you'll love this' Mark Edwards 'A new master of the gripping, gritty thriller.
Howard Linskey takes you right to the heart of it.' Paul Finch 'Howard Linskey is one of crime fiction's best-kept secrets.
An exciting and intelligent writer with a sure eye for plot.
Discover him before others do' Stav Sherez
Information
Format: Paperback
Pages: 496 pages
Publisher: Penguin Books Ltd
Publication Date: 12/03/2015
Category: Crime & mystery
ISBN: 9780718180324
Free Home Delivery
on all orders
Pick up orders
from local bookshops
Reviews
Showing 1 - 1 of 1 reviews.
Review by jtck121166
16/06/2015
This is quite a good read: a workman-like procedural with interesting plot strands, at least at first, and likeable characters.The action concerns events in a village in County Durham in 1993 and flashing back to 1936.We are introduced to the broken DC Bradshaw, traumatised by his previous case and in no fit state to continue to work, let alone rescue his fast-fading reputation in the Durham force.Other leads are Tom Carney, the whizzkid journalist back in his childhood home on gardening leave from a national tabloid after his big scoop becomes toxic; also cub reporter Helen Norton, just starting out on the local weekly.Various crimes require investigation: a serial killer has been removing pre-pubescent girls from the streets; a fifteen-year-old girl has recently disappeared; a body is unearthed on land adjacent to the local primary school.There is tension and I was inspired to read on; the denouement was not without the element of surprise. But the disparate characters and plot strands I've described remain just that, disparate. The journalists do work together and interact with the policeman, but the investigations stay stubbornly separate, resisting any attempts to unite them. This was disappointing.The body in the field is identified pretty uncontroversially early on, and this becomes more a why- than a whodunnit (and of diminishing interest); attempts to make us think the other two cases are linked are never convincing, and both are solved by complete fluke, again a disappointment.I would read another Howard Linskey, in the hope of discovering that he has been able to make more of his narrative techniques: will he be able to give us a novel next time, rather than just three short stories shuffled together?