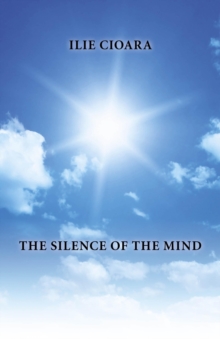 The Silence of the Mind
Paperback
Description
A practical book on meditation and enlightenment, a must read for any spiritual seeker.
A more poetic Eckhart Tolle; Kahlil Gibran meets Krishnamurti.
Ilie Cioara's message is original and unique, as he never travelled to India and never belonged to any traditional school.
By practicing the silence of the mind, through an all-encompassing attention, we discover and fulfill our innermost potential of becoming one with the divine spark that lies dormant within us.
Information
Format: Paperback
Pages: 145 pages
Publisher: John Hunt Publishing
Publication Date: 28/10/2011
Category: Thought & practice
ISBN: 9781846948299
Free Home Delivery
on all orders
Pick up orders
from local bookshops
Reviews
Showing 1 - 1 of 1 reviews.
Review by vernefan
16/06/2015
Who is Ilie Cioara? How do you silence your mind when it's spinning out of control in a hundred directions at once? While scanning stores for books on Buddhism, Zen, and other teachings that will allow my life to evolve into one of enlightenment, or as Star Gate fans call "Ascension", I came across an interesting author, poet, Romanian Mystic, name Ilie Cioara. Ilie Cioara was born in Romania in 1916 and died in 2004, an enlightened soul. His life was an incredible journey of a life-long search to reach a higher level of being; to live his life in an all-consuming spiritual world that freed him from society's constant ambush that brought fear, stress, guilt, shame, sensory overload, and pain. A world devoid of love, compassion for his fellow man, a world that often brought on emptiness and despair for himself and those around him. Not a lot can be found online about his life, at least not that I have been able to find yet. There are a few good websites dedicated to his writings and books, and there are some beautiful You Tube videos that combine photography and music that will give readers a feel of what his books try to convey. This mystic started out Christian. As his quest for enlightenment moves forward through the years it evolves into more of a zen/buddhist-like belief that merged Christianity and Eastern Philosophy together into one awesome belief system. At this time, four books have been recently translated and published by O Books out of the U.K. My first choice was to purchase "Silence of the Mind", a short 135 page trade paperback that may be short on pages, but is full of incredible wisdom and advice for any initiate into the world of learning the art of mindfulness and self-awareness. Within a few pages Ilie had knocked my socks off, had my full attention, and had me reading the entire book in one sitting. Topics discussed run through the whole gamut of the self-inflicting horrors of life we constantly toil and struggle through. Fear, joy, love, aloneness, happiness, aging, the destructive "ego", avoidance, emptiness, pain, and many other arenas that our minds conjure up leaving us confused and out of control. Ilie approaches these common life struggles in small chapters that begin as a poem. Following the poem he breaks the lines down into a page or two of description that will open your mind to realizing how we easily damage ourselves. Ilie helps us learn to expand our minds and hearts into freeing ourselves from these mind aching issues that compress us into a mental prison. Learning about the "ego", beginning a life of dedication to daily meditation, learning to breathe and to quiet our minds, to let go and focus on what is truly important for our lives and others, is just the tip of the iceberg for what Ilie Cioara wanted to teach us. He tells us to be still, to really listen, to stop living in the past and trying to control the future, by staying in the now. He allows us to seek an existence of calmness and serenity, one of beauty, and to slowly morph our lives into that of a spiritual and passionate existence devoid of expectations; one that is full of acceptance, and one free from close-minded people and materialistic things in life that we do not need in order to be truly happy. This book is a five star read, should not be missed by anyone seeking truth, love, and inner peace. I have just ordered the remaining three books and can't wait to experience more of Cioara's incredible wisdom.