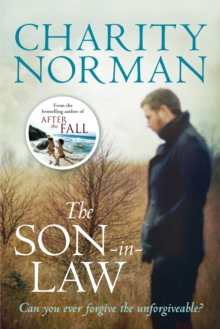 Description
On a sharp winter's morning, a man turns his back on prison.
Joseph Scott has served his term. He's lost almost everything: his career as a teacher, his wife, the future he'd envisaged.
All he has left are his three children but he is not allowed anywhere near them. This is the story of Joseph, who killed his wife, Zoe.
Of their three children who witnessed the event. Of Zoe's parents, Hannah and Frederick, who are bringing up the children and can't forgive or understand Joseph.
They slowly adjust to life without Zoe, until the day Joseph is released from prison...
Information
Format: Paperback
Pages: 384 pages
Publisher: Allen & Unwin
Publication Date: 04/07/2013
ISBN: 9781743316689
Free Home Delivery
on all orders
Pick up orders
from local bookshops
Reviews
Showing 1 - 1 of 1 reviews.
Review by Karen-uk
16/06/2015
When Joseph Scott is released from prison the only thing on his mind is seeing his three children again. The children that he last saw over three years ago when he was arrested for his wife's murder. The wife that he killed in front of his three children.The introduction to the story is a transcript of the telephone call between 10 year old Scarlett and the emergency services operator who is giving Scarlett CPR instructions to pass on to her father Joseph. It is clear that Joseph's wife Zoe is dead and that Joseph is responsible.Following Zoe's death, Hannah and Frederick Wilde, Zoe's parents, have looked after the 3 children. Ben, the youngest was just a baby when his mother died and Hannah is the only mother he has known. Hannah's feelings of hatred for Joseph and for what he has taken away from them - and from the children, run deep and we are left in no doubt that she is determined that Joseph will never have access to his children. As far as she is concerned he has torn the family apart and does not deserve to have anyone's love.Charity Norman has created a thought provoking story with a moral dilemma. Should Joseph continue to be punished for his heinous crime by being refused access to his children, or should forgiveness play a part. It is only as the story unfolds that we learn more about Zoe and Joseph's marriage and the events that led up to that fateful day. We also discover more about Zoe's character – she was a troubled soul and had her own issues and demons to contend with. Hannah and Frederick had their own secrets that they did not share with Joseph – could they have done things differently? The only thing that is clear is that other people's lives are never as straightforward as they may at first appear.The story is told from the perspectives of Hannah, Scarlett (now a teenager) and Joseph. Having these narrations certainly adds an extra element to the story. We are able to see first-hand the depth of feeling and the fears, confusion and conflicts of the characters. The safe and loving environment that Hannah and Fredrick have created for the children is under threat and Joseph's actions in trying to get his children back takes its toll on everyone, including his children.This was a compelling and emotional read and a book that I couldn't put down. Each chapter has been cleverly ended in such a way that it keeps the reader in suspense. The characterizations were excellent and so believable as was the dialogue. There were times when I actively disliked certain characters and others when I felt nothing but sympathy for them. The highest priority should have been the children and what was best for them however there were times when their needs and feelings appeared to take second place in the battle between their grandparents and father.If you want a thought provoking read then I can highly recommend this book. If you enjoy books by Diane Chamberlain and Jodi Picoult's moral dilemma/courtroom dramas then I'm sure that this book would greatly appeal.I have two other books by Charity Norman on my bookshelf to read and I am very much looking forward to them.My thanks to Newbooks magazine for the paperback copy to review.