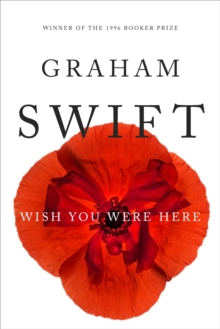 Wish You Were Here
Hardback
Description
On an autumn day in 2006, on the Isle of Wight, Jack Luxton, former Devon farmer and now the proprietor of a seaside caravan park, receives the news that his soldier brother Tom, not seen for years, has been killed in Iraq.
For Jack and his wife Ellie this will have a potentially catastrophic impact.
For Jack in particular it means a crucial journey--to receive his brother's remains, but also into his own most secret, troubling memories and into the land of his and Ellie's past.
Wish You Were Here is both a gripping account of things that touch and test our human core and a resonant novel about a changing England.
Rich with a sense of the intimate and the local, it is also, inescapably, about a wider, afflicted world.
Moving towards an almost unbearably tense climax, it allows us to feel the stuff of headlines--the return of a dead soldier from a foreign war--as heart-wrenching personal truth.
Information
Format: Hardback
Pages: 368 pages
Publisher: Pan Macmillan
Publication Date: 03/06/2011
ISBN: 9780330535830
Free Home Delivery
on all orders
Pick up orders
from local bookshops
Reviews
Showing 1 - 5 of 6 reviews.
Previous | Next
Review by teresa1953
16/06/2015
A thoroughly good read this one!We step in to the life of Jack Luxton, a caravan park owner, living on the Isle of Wight with his wife Ellie. He has just received a letter from the Ministry of Defence, to inform him that his younger brother Tom has been killed whilst on active duty with the Army in Iraq. Jack has not seen or heard from his brother since he fled from the family home on his 18th birthday more than a decade ago. The letter has been delayed due to the fact it has been redirected from that previous home.....a working farm in Devon. Jack has already lost his Mother at a relatively young age and his Father committed suicide. Naturally enough, Jack has misgivings about his brother's repatriation and funeral. His thoughts turn to the past and the author skillfully brings this to life, weaving in the tales of not only Jack, but his brother and Father, Michael. I loved the cameos of other related characters such as Ellie, who was Jack's sweetheart from childhood, and even the army officer who comes to pay his respects at their remote Isle of Wight home.Jack and Ellie's lives are relatively comfortable. They made a great deal of money on the sale of the Luxton farmhouse and surrounding land. Not to mention the sale of Ellie's father's farm when he dies about a year after Michael. The caravan park is flourishing and they make enough to be able to holiday in the Caribbean each winter. Indeed, that is where they are due to be going when the bombshell of Tom's death is dropped. Jack feels it is now impossible to go St Lucia and Ellie is less than pleased. In a fit of pique, she refuses to accompany Jack to the funeral on the mainland.So Jack makes the difficult journey alone and we..the reader..are with him every painful step of the way. There is a gem of a portrait about the 2 funeral workers who transport Tom's body from the airport to the Devon church which Jack has chosen for his burial. Also about the couple who bought Jebb Farm to turn it into a summer retreat.Graham Swift is Booker Prize winner (Last Orders, 1996) and I found his writing really expressive and engaging.I highly recommend this novel and hope it will be a great success.This book was made available to me, by the publisher, for an honest review.
Review by Mouldywarp
16/06/2015
Review by nocto
16/06/2015
I loved this - very possibly the best book I've read this year. All the reviews I've seen seem to concentrate on it being a story based around the return home of the body of a soldier from Iraq. However I don't think that's really the centre of the story. It's certainly a story with a lot to do with death, dying and legacies left behind, but the return of a soldier is only one part of it and not to my mind the most important part. He's just part of the story of the end of a Devon farming family. It's a really deep read giving you plenty to think about and although there were a couple of places where I thought it went rather off track - possibly to prevent it from being too dark a read - it was still the most interesting book I've read in ages. I was rather surprised to find it's not on this year Booker Prize longlist, so I'm hoping there are some really *really* good books on the list!
Review by edwinbcn
16/06/2015
[Wish you were here], [[Graham Swift]]'s latest novel, is about a moment of madness, as the first sentence testifies, "there is no end to madness (..) once it takes hold" (p.1). The action described in the story, from Jack looking out of the bedroom window, as the November "rain stings the glass" (on page 5) till the last page, where Jack holds up the umbrella for his wife, "the rain beating a tattoo against it" (on page 353) covers only about an hour, perhaps even less. The rest of the book are flash backs, and descriptions of Jack's life and the events of the past few years and past few days, especially the 'homecoming' of his younger brother, Tom.The opening of the book moves very slowly, and within the first fifty pages, the reader has already counted six deaths in the family. The novel ponders heavily on death and destruction; casualties of war, suicide, and disease, BSE taking a prominent place. Family members, cattle, his dog, the ancestral home, -- all gone. Amidst all that loss, Jack only has his wife, Ellie, whom he can barely miss out of eye sight, even on a short errand, always in his mind, <I>wish you were here</i>, a wish, which acts like an invocation.[Wish you were here] is an elegant exploration of a that contemporary problem, often featured in the news media as the family tragedy.
Review by Eyejaybee
16/06/2015
I think this was beautifully written, as always with Graham Swift, but I had to give up on it.. This is not a negative reflection on the book but a concession to my own tendency towards deep depression. I just couldn't risk going on any further with it. The despair just seemed too great.