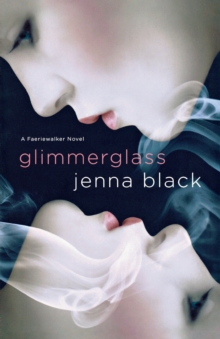 Description
Dana Hathaway doesn't know it yet, but she's in big trouble.
When her mother, an alcoholic, shows up at her voice recital drunk, Dana decides she's had it with playing the role of her mother's keeper, so she packs her bags and travels to see her mysterious father in Avalon: the only place on Earth where the regular, everyday world and the magical world of Faerie intersect.
Dana is a Faeriewalker, a rare individual who can travel between both worlds.
She has always known that her father is a big-deal Fae, but what she doesn't realize is that she could be the key to his rise in power.
When she arrives in Avalon, Dana finds herself a pawn in the game of magical politics.
Avalon is a place where both magic and technology work, and humans and Fae coexist in something resembling peace.
How can she change the winds of fate, find a boyfriend, and make new friends when she's not sure who, if anyone, can be trusted?
Information
Format: Paperback
Pages: 320 pages, black & white illustrations
Publisher: Griffin Publishing
Publication Date: 22/06/2010
ISBN: 9780312575939
Free Home Delivery
on all orders
Pick up orders
from local bookshops
Reviews
Showing 1 - 5 of 52 reviews.
Previous | Next
Review by WillowOne
16/06/2015
I was intrigued by the thought of this book. When I was not chosen to receive it through ER I immediately went to my local library and told them about it, they in turn ordered a copy for our library and I got first stab at it. I was not disappointed, well maybe I am disappointed that I will have to wait until 2011 to read the next installment in the series.Dana Hathaway is known as a faeriewalker (half fae and half human). This can be good, but it can also be very bad and it all depends on whose purpose is to be served. As Dana meets her father for the first time she is thrown into a political storm and she is now the center.
Review by lollypop917
16/06/2015
I received Glimmerglass through the Early Reviewers program at librarything.com and found this book to be a great read. This is the first in a new series by Jenna Black and the first book I have read by this author.Glimmerglass is the story of Dana Hathaway, a girl who is part human and part Fae. She is dealing with the complexity of life with her alcoholic mother while trying to keep this embarrasing secret from her classmates. She knows little of her Fae father, except that her existance must be kept secret or her life could be in grave danger. Her parents met in Avalon, a mysterious town where the world of the humans and the Faerie coexist. Dana manages to squeeze conflicting details from her mother during her drinking binges that make her father and Avalon seem not all bad. Could this be her chance at a more normal life? After all how could anything be worse than having to take care of your own mother and pick up the damaged pieces everytime she screws up.I really enjoyed this story and felt the author did a great job at introducing the characters while still keeping the plot moving. This series has definate possibilty and I am very curious to see where the author will lead us next. Jenna black has created an enchanting world and I will definately be looking for the next in the series.
Review by bluesalamanders
16/06/2015
ARC from the LibraryThing Early Reviewers program.Dana is half-human and half-Fae teenager and when she can no longer stand living with her drunken (human) mother, she runs away to find her Fae father in Avalon, the city connecting the human and faerie worlds. But as soon as she walks through the gate, everything starts going wrong.Glimmerglass is an exciting story of a girl caught in a world she knows nothing about, forced to trust people she barely knows and being betrayed at every turn. I was concerned toward the end that too much plot would be worked into the last few pages, but it is the first in a series, so things wrapped up this book's story and set up for the next book. My only complaint is that I am tired of women falling for men who are nasty to them. None of the boys Dana's age are nice to her, and yet she's drooling over them because they're Fae-gorgeous. Those bits were incredibly boring, unlike the rest of the story.
Review by merigreenleaf
16/06/2015
For a quick summary, <u>Glimmerglass</u> by Jenna Black is the first book in the Faeriewalker series. It's about a teenaged girl named Dana who is half human/half fae, which makes her a Faeriewalker- one of the extremely rare (the book makes it sound like they crop up once in a lifetime- the last one had been 75 years previous, I believe) individuals who can move between Earth and Faerie. Faeriewalkers have their own special abilities, but since Dana doesn't come into them in this book, we only really get to hear what they can do rather than see it. In this book she's little more than a pawn, with her fate in other peoples' hands and people trying to kidnap her for their political gain. Her family life isn't much better what with an alcoholic mother and a father she never knew being the cause of all this chaos. It's much better and more interesting than that sounds, though, I promise! I just really don't want to give too much away.I was a bit iffy when I first opened this book, because teenage protagonists can be hit-or-miss, and a book written in the first person about a teenager is in even more danger of said character being unappealing. I'm glad to say that I had absolutely no problem with Dana- she's well-written and balanced. She may be a pawn, but she refuses to take that sitting down, and on the flip side, she's not so strong-headed or self-centered that the reader doesn't like her. And yes, she's a teenager, but she really does sound like she should; when she gets upset or angry, she reacts the way you'd expect someone in her situation to react.As for the plot, I really liked that, too. There was action, but also a lot of character interactions, so that was a good balance. It started off a bit slowly but once the plot picked up, I couldn't put the book down because I wanted to know what happened next. We don't get to learn a lot about all of the cast of characters, but the ones that do take center stage are detailed and even get some character development. My favorites are Kimber (a female fae who becomes Dana's best friend) and Keane (the son of Dana's bodyguard)- I'm hoping they show up in the next book because both of those characters actually interested me more than the main one and I want to know more about them. :) It did seem kind of odd to me that even though the Fae apparently don't have many children, so many of them are around the same age as the main character- I think I must just be used to other fantasy things where elven-types age differently (more slowly, I guess).I was honestly afraid this book would read like Twilight (I couldn't even get through the first few chapters of that garbage), which made me worried about the writing and plot since it's a young adult book about a teenage girl and a supernatural twist. Once again, I had no need for worry- this book is very well-written and I could find absolutely nothing wrong with the writing style; it was witty, creative, descriptive, and nothing was wrong with the wording or pace (I'm quite picky about stuff like that, to say the least). Overall I really liked this book and am eagerly awaiting the next one in the series- I'll give this 4 stars out of 5. I think that once the main character starts to control her own life, the next books will be even better.
Review by vampiregirl76
16/06/2015
Avalon is a place where the modern world mingle and coexist with Fae. Dana is through with being the parent to her mother. So she runs away to Avalon to visit her fae father who she has never met. She strongly feels it's gotta be better than the way she's living now, but sadly she has no clue what she's walking into.I thought this was a fantastic story. I really enjoy fae stories- always unique and a departure from vampire novels. Now I haven't liked every fae story I've read ... but this one really worked for me. Dana is an exciting character. From the moment she steps into Avalon she's tossed into a messed up situation. She feels lost, and not sure what she is being is told the truth or who she can trust. But by the end of her adventure she comes out a stronger person.Glimmerglass is a spellbinding ride to the very end. The author has created a faerie world shrouded in danger and intrigue. Avalon is home to both humans and fae. A very tempting place, readers will want to keep coming back. I'm eager to see what is next for Dana. This is Jenna Black's first YA novel, I believe she will be welcomed with open arms.
Also in the A Faeriewalker Novel series