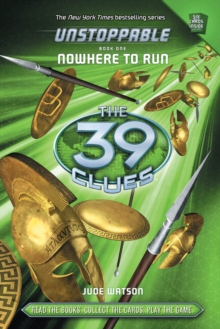 Description
The Cahill family has a secret. For five hundred years, they have guarded the 39 Clues \- thirty-nine ingredients in a serum that transforms whomever takes it into the most powerful person on earth.
If the serum got into the wrong hands, the disaster would rock the world.
So certain Cahills have always made it their mission to keep the serum safe, buried, locked away.
Until now. Thirteen-year-old Dan Cahill and his older sister, Amy, are the latest guardians of the Clues.
They think they've done everything right, but a tiny mistake leads to catastrophe.
The serum is missing and Dan and Amy have to get it back and stop who stole it ...before it's game over.
For everyone.
Information
Format: Paperback
Pages: 192 pages, illustrations
Publisher: Scholastic US
Publication Date: 03/10/2013
Category: Adventure
ISBN: 9780545521376
Free Home Delivery
on all orders
Pick up orders
from local bookshops
Reviews
Showing 1 - 4 of 4 reviews.
Review by aztwinmom
16/06/2015
This us the first book in the new Unstoppable series of the 39 Clues and the secret formula has been used. Now Pierce is planning to dominate the world and Amy and her supporters must find a way to stop him...and stay alive. Fans of The 39 Clues series will continue to be thrilled by this latest addition to the series.
Review by sszkutak
16/06/2015
I have not read the 39 Clues series, but I have seen them often because my younger siblings have read them. I grabbed this book from BEA in May and wanted to give this new series a chance before tapping into the entire thing.Unstoppable is the new series set after The 39 Clues original series and the Cahills vs. Vesper series. The series follows Dan and Amy after the serum, after their artifacts runs and on to discovering someone intends to use the great power ever to take over the world. The series is planned as four books all written by different authors. The first book in the series, Nowhere to Run was written by Jude Watson and begins our adventure following Amy and Dan through the realization that the Cahills are not at a lull in their ever-important roles.Having not read the other series before this one, I was at a bit of a loss with the character development, or lack thereof. Since there are so many books about the Cahill family I guess they decided a full background would just be boring to their middle grade readers.The adventure was action packed and interesting regardless of the lack of character information. Both Amy and Dan and their family have fun relationships and play off of one another very well.The book also lead me to the website where there are missions to play through for all three series. They go along very well with the story line and are interactive which is fun for the reader.
Review by zzshupinga
16/06/2015
ARC provided by NetGalleyAmy and Dan Cahill have survived, no mean feat given how many family and friends have passed on around them. But a new threat has emerged, one that has power beyond anything they've been familiar with before. They're being framed as reckless rich kids and someone is dismantling their world around them. And it appears that someone has gotten ahold of the serum and is now using it against the world. And only Dan and Amy can stop it.I missed the whole 39 Clues series the first go around. I mean, I saw the books but just wrote it off as something that looked...hooky. But I read this book (and yes I'm aware it's the third series) and wow...I was blown away by how engaging and captivating this world is and how great the characters are and I can't wait for the next book to come out (or to catch up with the other books in the series.)If you're like me and you haven't read the previous books, you can still easily jump into this series without getting too lost from previous books. I highly recommend this book and give it 5 out of 5 stars.
Review by carolvanbrocklin
16/06/2015
Thank goodness they went back to one of the original authors for this book. Still violent, but the swearing and such weren't in it. Liked the whole "National Enquirer" type sleezeball media that made it so obvious just how wrong they get things and cant' be trusted. Though I am getting a little tired of the premise of all of this, it does seem to keep the kids entertained (so far).
Also by Jude Watson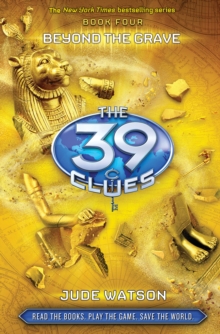 Also in the The 39 Clues: Unstoppable series