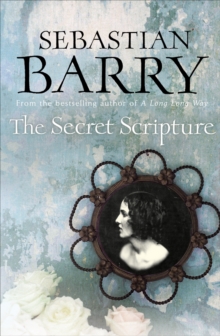 The Secret Scripture : A Novel
Hardback
Description
Nearing her one-hundredth birthday, Roseanne McNulty faces an uncertain future, as the Roscommon Regional Mental hospital where she's spent the best part of her adult life prepares for closure.
Over the weeks leading up to this upheaval, she talks often with her psychiatrist Dr Grene, and their relationship intensifies and complicates.
Told through their respective journals, the story that emerges is at once shocking and deeply beautiful.
Refracted through the haze of memory and retelling, Roseanne's story becomes an alternative, secret history of Ireland's changing character and the story of a life blighted by terrible mistreatment and ignorance, and yet marked still by love and passion and hope.
Information
Format: Hardback
Pages: 320 pages
Publisher: Faber & Faber
Publication Date: 01/05/2008
ISBN: 9780571215287
Free Home Delivery
on all orders
Pick up orders
from local bookshops
Reviews
Showing 1 - 5 of 10 reviews.
Previous | Next
Review by dsc73277
16/06/2015
It was after I got two-thirds of the way through this book that it really caught my interest. It tackles big universal issues such as what is constitutes truth or history, and how much anyone can rely on his memory, studying them in the very specific context of Ireland during and after the civil war that followed the break from the United Kingdom of what later became the Irish Republic. There is also what was, to me at least, an unexpected twist affecting two of the main characters that only emerges in the final chapters.
Review by odysseia
16/06/2015
Much of the subject matter is grim, but at the end I was left with a feeling of awe at the amazing resilience of the human spirit as it is described here. Barry's language, and the narration of Stephen Hogan in the audio version I listened to, are equally perfect. There is horror and beauty in this story, and they are balanced just right.
Review by fourbears
16/06/2015
Barry's last book, A Long Long Way, was initially impressive—largely because of his skill with language—but I lost interest and put it down. This one might have met the same fate had I not agreed to discuss it with a book group. It's beautifully written, but frankly I'm tired of skillful Irish narratives about the plight of the poor in Ireland, the abuse of women by the Church, and the consequences of "the troubles". It's as if, each in his or her own way, generations of Irish novelists have walked in Joyce's footsteps without long enough legs to climb out on their own territory.The best thing about this book is Rosanne's narrative. The book consists of two intertwined narratives: the story of her life that Rosanne, a 100 year old inmate of a mental institution in Roscommon, writes and hides under a floorboard and that of Dr Grene, the hospital's psychiatrist, who has to determine which inmates could be released to the outside world. Grene, is Irish, but grew up in England and has an English accent. He's 65 years old, recently widowed from a wife from whom he'd been estranged even as they lived most of their lives together. He visits Rosanne's room frequently, drawn to her and suddenly, after 30 years, interested in her story—how and why she ended up in an asylum. Rosanne is not forthcoming to him, but she is to the "unknown reader" who will find her manuscript.Rosanne was raised a Protestant. She adored her father who was always suspect in Sligo because of his religion, who may or may not have been police under English rule and who was relegated to jobs like cemetery keeper and rat catcher (she tells a harrowing tale of how he eliminated rats in an orphanage with something that was flammable and how a rat, coming down a chimney into a fire, fled burning, igniting a fire in which 20-some young girls were killed). Her father is eventually killed by his enemies and Rosanne is left alone with her mentally ill mother. She takes a job in a tea shop to support them both. Because she's a beautiful girl, the local priest wants to find her a husband—to marry her to a Catholic and render her, and the community, "safe". She refuses and eventually marries Tom McNulty who doesn't care that she's protestant. His mother does—it's an old story—and connives with the priest to have the marriage annulled. Years later, Rosanne bears a child out of wedlock after spending one night with her husband's errant brother (hero of an earlier novel). She appeals to Mrs. McNulty for help, is turned down and bears her child on the beach in a storm. An ambulance materializes to rescue her but not the child and she's committed with her mother to the Sligo Asylum (and eventually moved to Roscommon).It's an old story—that of the priest so frightened of a young woman's beauty that he has to do her in, acting in concert with an oh-so-pious mother, but it's been told again and again. This one has a completely unbelievable twist at the end that's all the more unforgivable because the discerning reader figures it out before the end.
Review by kalky
16/06/2015
In The Secret Scripture, Sebastian Barry takes the misery of Irish history, and the sadness of his main character's existence, and paints it with such lovely language, you almost forget how heart-wrenching sections of this story are. Roseanne Clear is approaching her 100th birthday, having been institutionalized many years before. Dr. Grene, the asylum's psychiatrist, has the job of evaluating Roseanne's mental health to determine whether she can be offered freedom when the residents of the asylum are relocated to a new, smaller psychiatric hospital or released to the real world. The Secret Scripture is an examination of Roseanne's story through her own writings as well as those of Dr. Grene during this evaluation process. The book lags a bit when it turns to Dr. Grene's journal -- more because Roseanne is a much better storyteller and her reflections are recorded with such wonderful descriptions. Dr. Grene isn't as much of a poet, and because the story is Roseanne's, the reader has a much clearer picture of her. I found myself rushing through Dr. Grene's accounts in order to get back to Roseanne. Along with the story itself, I enjoyed the characters' reflections on the accuracy of history. At one point, Roseanne determines it to be a "fabulous arrangement of surmises and guesses held up as a banner against the assault of withering truth". You may come away from the book wondering a bit about what of Roseanne's history is the real, but I believe that's part of the charm of this excellent novel.
Review by TheBookJunky
16/06/2015
Superb. Shortlisted for the Booker, should have won instead of the White Tiger.A fine fine book. Wonderful prose, lyrical as they say, perhaps the story stretched credulity tho at the end…