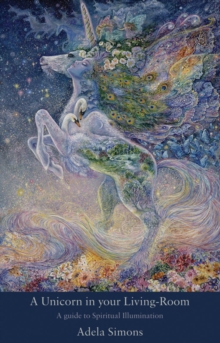 A Unicorn in your Living-Room : A guide to Spiritual Illumination
Paperback / softback
Description
If you have only ever thought of a unicorn as a beautiful mythological creature or even as a cute cartoon character... it may be time for you to think again! A Unicorn in Your Living-Room introduces the amazing qualities of unicorn energy into your everyday life - their peace, positivity and ultimate ability will help you to fufil your soul's purpose to its highest potential.
This exciting and innovative spiritual guide to advancement will help you practise powerful meditation, relaxation and healing.
Taking a glimpse at the history and heritage of the unicorn, A Unicorn in Your Living-Room gives you the unique opportunity to have an exciting, fun, fast and magical journey to your own uplifting spiritual illumination.
The book allows you to harness the power and high-frequency energy of the unicorns, bringing their amazing qualities of purity into your life.
A Unicorn in Your Living-Room is a spiritual guidebook with a difference that will help you to build a personal and uplifting connection with the wondrous unicorns.
So sit back, enjoy the ride, and remember: where you find unicorns, you can guarantee that angels are never far behind.
Author Adela Simons has taken inspiration from many spiritual writers, including Denise Linn, in order to embrace wisdom and understanding.
Her debut book brings the glory of the unicorns back down to Earth that both believers and sceptics alike will enjoy.
Free Home Delivery
on all orders
Pick up orders
from local bookshops