Family Favourites on DVD & Blu-ray
As we all know, British weather can be a tad unpredictable at times, and sunny summer days are not always guaranteed. Our selection of family favourites are the perfect way to keep boredom at bay on those less-than-cheery days.
With something suitable for all ages, why not grab a steal from our family favourites under £5, or choose something for the little ones to enjoy from our great range of children's titles?
Browse Popular Family Films
Family DVDs
Features
Popular Movie Series
Recently Released Bestseller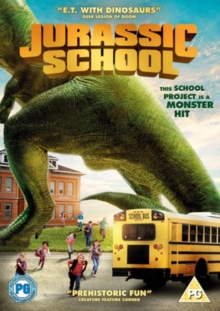 US children's comedy drama. When 12-year-old Tommy (Gabriel Bennett) clones a dinosaur for a state science project the egg he's been working on hatches early and he gains a new, friendly pet.
However, when his new friend escapes on the day of the science fair Tommy and his friends find themselves racing to find the creature before he causes chaos around their school or worse falls into the wrong...
Roald Dahl Adaptations