Horror on DVD & Blu-ray
We have a huge range of scary films and TV shows on DVD and Blu-ray, plus all those horror cult classics to add to your collection. Here you'll find bestsellers, plus new releases and pre-orders on DVD and Blu-ray.
Why not have a browse and discover some horror films and TV shows, We have classics such as the The Exorcist and Evil Dead as well as more modern franchises such as The Conjuring and Paranormal Activity. Prepare to be scared!
Bestselling Horror films on DVD & Blu-ray
Top Horror features
Popular Horror Films and Categories
Horror on DVD & Blu-ray
Popular Features
Recently Released Bestseller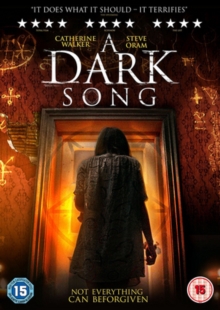 Horror directed by Liam Gavin and starring Catherine Walker, Susan Loughnane and Steve Oram.
Having gone through the death of her child, Sophia (Walker) is driven mad with grief.
Filled with a desperate need to hear her child's voice one more time, she enlists the help of a mystic named Solomon (Oram) who informs her that he has attempted the required ritual three times and succeeded once.
For the...