Horror on DVD & Blu-ray
We have a huge range of scary films and TV shows on DVD and Blu-ray, plus all those horror cult classics to add to your collection. Here you'll find bestsellers, plus new releases and pre-orders on DVD and Blu-ray.
Why not have a browse and discover some horror films and TV shows, We have classics such as the The Exorcist and Evil Dead as well as more modern franchises such as The Conjuring and Paranormal Activity. Prepare to be scared!
Bestselling Horror films on DVD & Blu-ray
Top Horror features
Popular Horror Films and Categories
Horror on DVD & Blu-ray
Popular Features
Recently Released Bestseller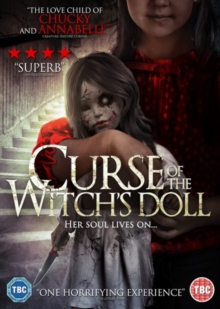 British horror written and directed by Lawrence Fowler.
When Adeline Gray (Helen Crevel) moves into an old and secluded manor her young daughter goes missing.
As Adeline discovers secrets about the history of the manor she realises that in order to get her daughter back she must break an evil curse linked with a haunted doll that belongs to the house.