Craft Books
Popular Craft Categories
Browse Top Craft Project Ideas
Craft Books
New and Bestselling
Top new release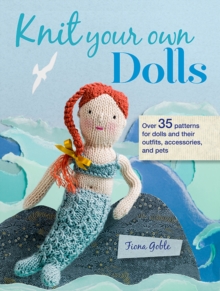 Create your own knitted dolls, full of personality and fun to make. Everyone loves dolls with character, and Fiona Goble has designed 25 knitted toys with real appeal.
As well as boy and girl dolls, there are animal dolls, and a whole wardrobe of clothes and accessories.
The dolls are all the same size, so outfits can be swapped between the dolls, and you can change hairstyles and colouring as...