Comedy on DVD & Blu-ray
If you like a laugh you've come to the right place! Here you'll find some of the funniest movies and TV shows, both past and present, along with the best in stand-up comedy. From cartoon comedy, to those addictive TV box sets. Look no further for a great selection of comedy on DVD.
Popular features in Comedy
Browse TV Comedy
Comedy on DVD & Blu-ray
Features
Popular Comedians
Recently Released Bestseller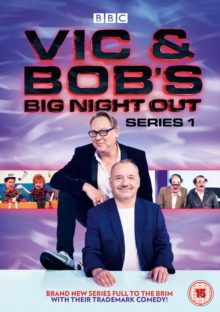 All four episodes from the first series of the revived BBC comedy show written by and starring Vic Reeves and Bob Mortimer.
The show features songs, special guests and sketches performed by the absurd double act, including 'Graham Lister and His Owl', 'Novelty Island', 'Donald and Davy Stott's Dream Sequence', 'Man With the Stick' and 'Future Dancing'