Comedy on DVD & Blu-ray
If you like a laugh you've come to the right place! Here you'll find some of the funniest movies and TV shows, both past and present, along with the best in stand-up comedy. From cartoon comedy, to those addictive TV box sets. Look no further for a great selection of comedy on DVD.
Popular features in Comedy
Browse TV Comedy
Comedy on DVD & Blu-ray
Features
Popular Comedians
Recently Released Bestseller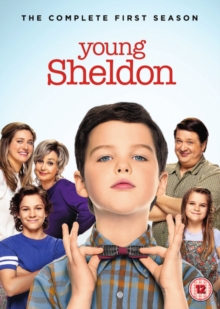 All 22 episodes from the first season of this comedy spin-off of 'The Big Bang Theory' starring Iain Armitage as a young Sheldon Cooper.
The show follows the nine-year-old genius as he begins attending high school in East Texas but finds himself struggling to fit in with those around him.
The episodes are: 'Pilot', 'Rockets, Communists, and the Dewey Decimal System', 'Poker, Faith and Eggs', 'A...