Comedy on DVD & Blu-ray
If you like a laugh you've come to the right place! Here you'll find some of the funniest movies and TV shows, both past and present, along with the best in stand-up comedy. From cartoon comedy, to those addictive TV box sets. Look no further for a great selection of comedy on DVD.
Popular features in Comedy
Browse TV Comedy
Comedy on DVD & Blu-ray
Features
Popular Comedians
Recently Released Bestseller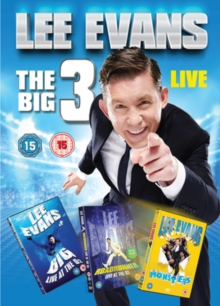 Collection of three live stand-up performances by English comedian Lee Evans.
The shows included are: 'Big - Live at the O2' (2008), 'Roadrunner - Live at the O2' (2011) and 'Monsters' (2014).