Comedy on DVD & Blu-ray
If you like a laugh you've come to the right place! Here you'll find some of the funniest movies and TV shows, both past and present, along with the best in stand-up comedy. From cartoon comedy, to those addictive TV box sets. Look no further for a great selection of comedy on DVD.
Popular features in Comedy
Browse TV Comedy
Comedy on DVD & Blu-ray
Features
Popular Comedians
Recently Released Bestseller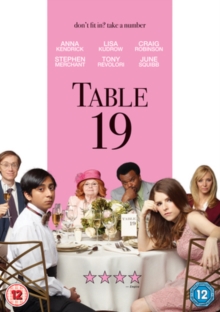 Jeffrey Blitz directs this comedy starring Anna Kendrick, Lisa Kudrow and Stephen Merchant.
Eloise (Kendrick) is all ready to go to her good friend's wedding.
However, when her boyfriend of two years - who happens to be the brother of the bride and best man - dumps her via text, she deliberates whether or not to still attend.
Deciding to be the bigger person, she fulfils her obligation but finds she...