Comedy on DVD & Blu-ray
If you like a laugh you've come to the right place! Here you'll find some of the funniest movies and TV shows, both past and present, along with the best in stand-up comedy. From cartoon comedy, to those addictive TV box sets. Look no further for a great selection of comedy on DVD.
Popular features in Comedy
Browse TV Comedy
Comedy on DVD & Blu-ray
Features
Popular Comedians
Recently Released Bestseller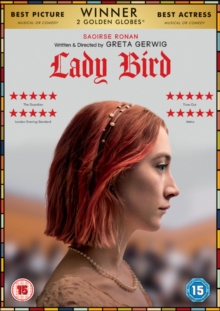 Saoirse Ronan stars in this US comedy drama written and directed by Greta Gerwig.
The film follows Christine 'Lady Bird' McPherson (Ronan), a high school student from Sacramento living with her parents and adopted older brother.
Dreaming of leaving her bland lifestyle behind and moving to New York, Lady Bird endures a rocky relationship with her mother Marion (Laurie Metcalf), a hard-working nurse...