Comedy on DVD & Blu-ray
If you like a laugh you've come to the right place! Here you'll find some of the funniest movies and TV shows, both past and present, along with the best in stand-up comedy. From cartoon comedy, to those addictive TV box sets. Look no further for a great selection of comedy on DVD.
Popular features in Comedy
Browse TV Comedy
Comedy on DVD & Blu-ray
Features
Popular Comedians
Recently Released Bestseller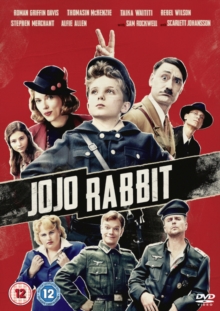 Taika Waititi writes, directs and stars as Adolf Hitler in this satirical black comedy.
In Nazi Germany, lonely ten-year-old Jojo (Roman Griffin Davis) lives alone with his mother, Rosie (Scarlett Johansson), and copes with the absence of his father with help from his imaginary friend, Adolf Hitler.
After an unfortunate accident forces him to leave the Hitler Youth camp, Jojo discovers a teenage...