Action & Adventure DVD & Blu-ray
Here we are proud to showcase DVD and Blu-ray titles from one of our most popular movie genres. You'll find all the bestselling films from new releases to our back catalogue of classics, all on DVD and blu-ray. From fun children's adventure films to those edge-of-your-seat action box office hits and everything in between.
Bestselling Action & Adventure Films
Explore more Action & Adventure DVD and Blu-ray
Browse Popular Action & Adventure Movies and TV Series
Action & Adventure
Features
Recently Released Bestseller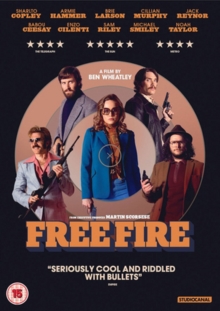 Brie Larson, Armie Hammer and Cillian Murphy star in this action comedy co-written and directed by Ben Wheatley.
After agreeing to broker an arms deal in an abandoned Boston warehouse, Justine (Larson) accompanies Irish buyers Frank (Michael Smiley) and Chris (Murphy), along with arrogant negotiator Ord (Hammer) to the meeting with South African gang leader Vernon (Sharlto Copley) and the rest of...
Coming Soon