Action & Adventure DVD & Blu-ray
Here we are proud to showcase DVD and Blu-ray titles from one of our most popular movie genres. You'll find all the bestselling films from new releases to our back catalogue of classics, all on DVD and blu-ray. From fun children's adventure films to those edge-of-your-seat action box office hits and everything in between.
Bestselling Action & Adventure Films
Explore more Action & Adventure DVD and Blu-ray
Browse Popular Action & Adventure Movies and TV Series
Action & Adventure
Features
Recently Released Bestseller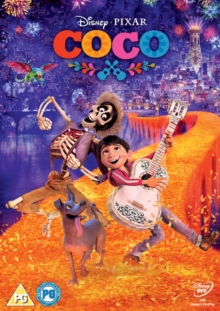 Animated adventure directed by Lee Unkrich and Adrian Molina.
The film follows Miguel Rivera (voice of Anthony Gonzalez), a 12-year-old aspiring musician desperate to become a star like his idol Ernesto de la Cruz (Benjamin Bratt), Mexico's most famous music and film star.
Despite being banned from playing music by his family, Miguel sets off on an epic adventure to the Land of the Dead with his...
Coming Soon