Action & Adventure DVD & Blu-ray
Here we are proud to showcase DVD and Blu-ray titles from one of our most popular movie genres. You'll find all the bestselling films from new releases to our back catalogue of classics, all on DVD and blu-ray. From fun children's adventure films to those edge-of-your-seat action box office hits and everything in between.
Bestselling Action & Adventure Films
Explore more Action & Adventure DVD and Blu-ray
Browse Popular Action & Adventure Movies and TV Series
Action & Adventure
Features
Recently Released Bestseller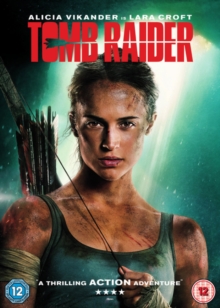 Roar Uthaug directs this action adventure reboot of the popular computer game starring Alicia Vikander as Lara Croft.
Following the disappearance of her father Lord Richard Croft (Dominic West), Lara inherits his estate and stumbles upon his work on the mythical Queen of Yamatai, Himiko, who was said to have held ultimate power over life and death.
In search of answers, Lara enlists the help of Lu...
Coming Soon