Action & Adventure DVD & Blu-ray
Here we are proud to showcase DVD and Blu-ray titles from one of our most popular movie genres. You'll find all the bestselling films from new releases to our back catalogue of classics, all on DVD and blu-ray. From fun children's adventure films to those edge-of-your-seat action box office hits and everything in between.
Bestselling Action & Adventure Films
Explore more Action & Adventure DVD and Blu-ray
Browse Popular Action & Adventure Movies and TV Series
Action & Adventure
Features
Recently Released Bestseller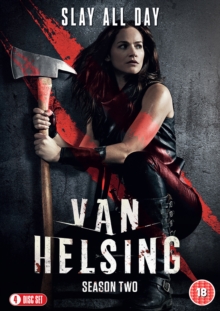 All 13 episodes from the second season of the US fantasy drama starring Kelly Overton.
After awakening from a three-year coma, Vanessa Van Helsing (Overton), a descendant of the legendary Professor Abraham Van Helsing, becomes the leader of a resistance movement tasked with fighting back against the hordes of vampires which have taken over the world.
The episodes are: 'Began Again', 'In...
Coming Soon