History & Transport Books
Step back in time and explore the past with our extensive range of History books. Covering all eras and dynasties, including Roman, Medieval, Tudor right through to the present day. Learn more about rulers past and present, or delve into the depths of ancestry and trace your roots.
You will also find books for all of the vehicle enthusiasts. Whether you are looking for a little help from the Haynes Manuals to help with your car, or want to read up more about the history of the Flying Scotsman, we have got something to keep you driven.
Bestselling Train Interest Books
|
See all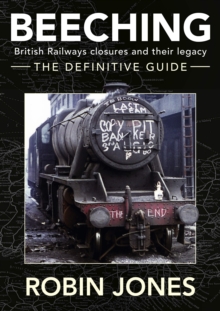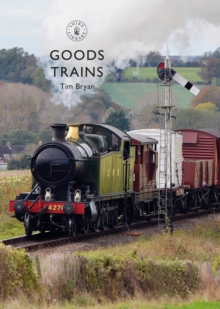 Browse by Historical Dynasty
Browse history & transport books
Transportation
Wars
Nostalgia
Rulers & Leaders
Trains
Including books on: The Flying Scotsman, Railway Journeys and Lost Railways
First World War
Including books about: The Somme, Britain's Tommies and books about Gallipoli.
Wartime Britain
Including books about: Food Rationing, Wartime Fashions and Life on the Home Front.
Classical Rulers
Including: Julius Caesar, Nero and Tutankhamun.
Cars
Including: Haynes Manuals, Top Gear books and Learning to Drive
Second World War
Including books about: The Holocaust, Nazis and The Battle of Britain.
1960s
Including books about: The Beatles, 60s Fashion and the Moon Landing.
Prime Ministers
Including Winston Churchill, Margaret Thatcher and David Cameron.
Boats
Including books by: Royal Yachting Association (RYA), and books about: Narrowboards
Vietnam War
Books include: The Definitive History,and Vietnam a War lost and Won.
1970s
Including books about: 70s Cars, David Bowie and The story of Watergate.
Monarchs
Including Queen Elizabeth I, King Henry VIII,Queen Elizabeth II, and Queen Victoria.
Motorcycles
Including books on: Motorcycle Maintenence, and The Motorcycle Journeys.
Iraq War
Books include: Stories and memoirs from Helmand,and Afghanistan.
1980s
Including books about: Queen, Marvel Comics from the 80s and 80's Fashion.

U.S Presidents
Books include Barack Obama, John F. Kennedy and Abraham Lincoln.
Aircrafts
Including books on: Concorde, Spitfires, and The Royal Air Force.
Falklands War
Books include: Falklands War Then and Now, and Forgotten Voices of the Falklands.
1990s
Including books about: The Hubble Telescope, Tony Blair and the rise of Pixar Studios.

World Leaders
Including: Vladmir Lenin, Mahatma Gandhi and Nelson Mandela.