Home & Garden Books
Browse more in Home books
Browse more in Garden books
Our top recommended Gardening Book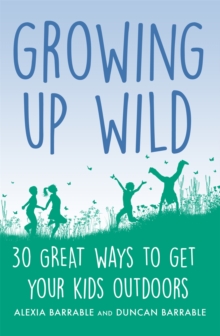 Have you ever noticed how much calmer and more engaged your children are when they are outside in the natural world?
A growing body of evidence is pointing to the need for children to spend more time outside.
Being outdoors has the potential to energise, entertain and educate our children, often with minimal input from adults.
Growing Up Wild is for anyone who wants to encourage their kids to spend...