Books
Our key features this month
Featured categories
Recommended by us
Zoooooooom! We're off on an exciting space adventure in our rocket to meet all the planets of the solar system. Join in with the rhymes and spot all the smiley-faced, friendly planets, from shimmering Saturn to mighty Mars.
Little ones will have a blast (and be back in time for bed!) in this striking, read-aloud, story-led picture book.
---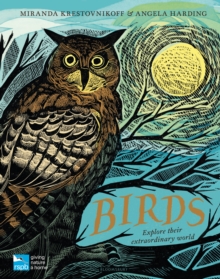 The sky is splendid with fierce, clever and spectacular birds.
From the bitter cold polar regions to the lush tropics, birds have found incredible ways to adapt and survive anywhere.
White-winged diuca finches nest high upon freezing glaciers and mightly peregrine falcons circle skyscrapers in busy cities.