Thriller Books
New Release Thriller Books
|
See all
Browse popular Thriller Authors
New Recommended Thriller Release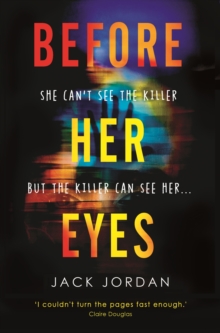 She can't see the killer But the killer can see her... Naomi Hannah has been blind since birth. Struggling with living in a small, claustrophobic town, Naomi contemplates ending her life.
But then she stumbles across the body of a young woman who has been brutally murdered.
She senses someone else there at the scene - watching her.
Naomi may not be able to see the killer's face, but she is still...