Science Fiction DVD & Blu-ray
Explore the depths of space and time with our selection of Science Fiction DVD and Blu-ray. Explore space with huge TV shows and blockbuster movies in the Star Trek series, travel in time with Doctor Who and find out the truth with Mulder and Scully in X-Files.
If you are looking for some movies to get lost in, we have a massive range to entertain. Take a browse, and hopefully you will discover something new!
Bestselling Science Fiction DVDs
|
View All
Browse by Popular Series
Science Fiction DVD & Blu-ray
Featured
Recently Released Bestseller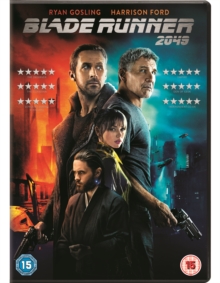 Denis Villeneuve directs this sequel to the 1982 sci-fi thriller 'Blade Runner'.
Three decades after the events of the first film, replicant K (Ryan Gosling) works as a blade runner for the LAPD, under the command of Lieutenant Joshi (Robin Wright).
On his latest assignment to retire an old Nexus-8 model, K discovers a secret that could shatter accepted knowledge of androids' capabilities and in...
Top Sci-fi Releases