Science Fiction DVD & Blu-ray
Explore the depths of space and time with our selection of Science Fiction DVD and Blu-ray. Explore space with huge TV shows and blockbuster movies in the Star Trek series, travel in time with Doctor Who and find out the truth with Mulder and Scully in X-Files.
If you are looking for some movies to get lost in, we have a massive range to entertain. Take a browse, and hopefully you will discover something new!
Bestselling Science Fiction DVDs
|
View All
Browse by Popular Series
Science Fiction DVD & Blu-ray
Featured
Recently Released Bestseller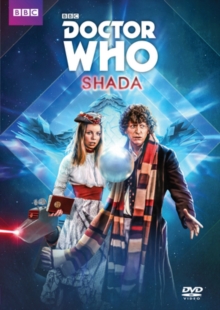 Six-part sci-fi adventure starring Tom Baker. In this instalment, the Fourth Doctor (Baker) races to recover a powerful book, the Artefacts of Gallifrey, stolen from retired Time Lord Professor Chronotis (Denis Carey).
Meanwhile, Skagra (Christopher Neame) tries to discover the location of the lost planet Shada, which houses a high-security prison, so he can extract the knowledge of the most...
Top Sci-fi Releases