Science Fiction DVD & Blu-ray
Explore the depths of space and time with our selection of Science Fiction DVD and Blu-ray. Explore space with huge TV shows and blockbuster movies in the Star Trek series, travel in time with Doctor Who and find out the truth with Mulder and Scully in X-Files.
If you are looking for some movies to get lost in, we have a massive range to entertain. Take a browse, and hopefully you will discover something new!
Bestselling Science Fiction DVDs
|
View All
Browse by Popular Series
Science Fiction DVD & Blu-ray
Featured
Recently Released Bestseller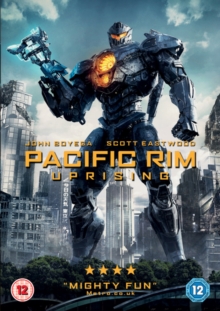 Sci-fi action sequel co-written and directed by Steven S.
DeKnight. When the deadly Kaiju monsters once again rise up from the deep, a group of young Jaeger pilots are forced to join forces and fight back.
With the fate of the world in the balance, the rebellious Jake Pentecost (John Boyega), whose father gave his life to defeat the Kaiju ten years before, is given one last chance to complete his...
Top Sci-fi Releases