Science Fiction DVD & Blu-ray
Explore the depths of space and time with our selection of Science Fiction DVD and Blu-ray. Explore space with huge TV shows and blockbuster movies in the Star Trek series, travel in time with Doctor Who and find out the truth with Mulder and Scully in X-Files.
If you are looking for some movies to get lost in, we have a massive range to entertain. Take a browse, and hopefully you will discover something new!
Bestselling Science Fiction DVDs
|
View All
Browse by Popular Series
Science Fiction DVD & Blu-ray
Featured
Recently Released Bestseller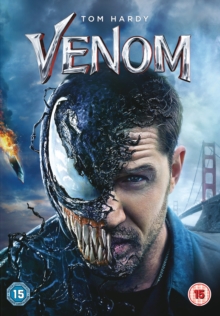 Tom Hardy and Michelle Williams star in this sci-fi horror based on the Marvel Comics character.
Journalist Eddie Brock (Hardy) is stuck in a professional rut and seeks out a story that will revive his career.
When he starts investigating the survivalist group known as Life Foundation, Eddie finds himself face-to-face with a symbiotic alien which takes over his body.
When Eddie discovers that the...
Top Sci-fi Releases