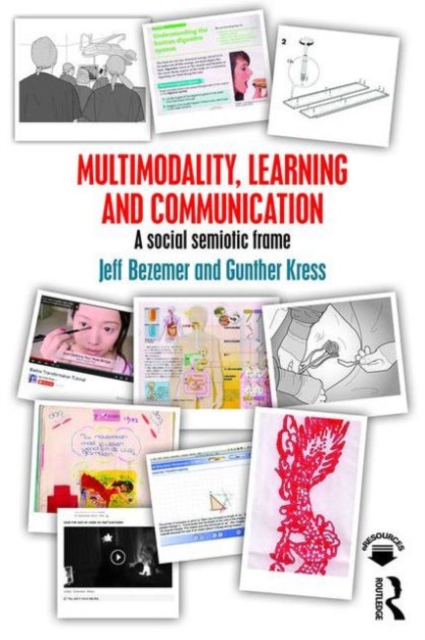 Multimodality, Learning and Communication : A social semiotic frame
Description
This state-of-the-art account of research and theorizing brings together multimodality, learning and communication through detailed analyses of signmakers and their meaning-making in museums, hospitals, schools and the home environment. By analyzing video recordings, photographs, screenshots and print materials, Jeff Bezemer and Gunther Kress go well beyond the comfortable domains of traditional sites of (social) semiotic and multimodal research.
They steer away from spurious invention and naming of ever more new and exciting domains, focusing instead on fundamentals in assembling a set of tools for current tasks: namely, describing and analyzing learning and communication in the contemporary world as one integrated field.
The theory outlined in the book is grounded in the findings of the authors' wide-ranging empirical investigations.
Each chapter evaluates the work that is being done and has been done, challenging accepted wisdom and standing much of it on its head. With extensive illustrations and many examples presented to show the reach and applicability of the theory, this book is essential reading for all those working in multimodality, semiotics, applied linguistics and related areas.
Images from the book are also available to view online at www.routledge.com/9780415709620/
Information
Format:
Pages:170 pages, 40 Illustrations, black and white
Publisher:Taylor & Francis Ltd
Publication Date:18/11/2015
Category:
ISBN:9780415709620
Information
Format:
Pages:170 pages, 40 Illustrations, black and white
Publisher:Taylor & Francis Ltd
Publication Date:18/11/2015
Category:
ISBN:9780415709620