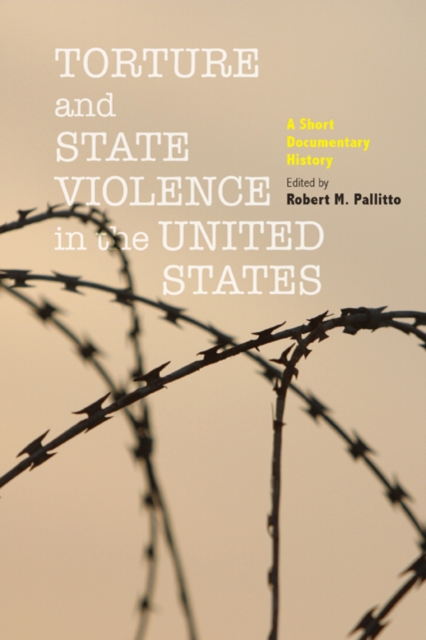 Torture and State Violence in the United States : A Short Documentary History
Hardback
Description
The war on terror has brought to light troubling actions by the United States government which many claim amount to torture.
But as this book shows, state-sanctioned violence and degrading, cruel, and unusual punishments have a long and contentious history in the nation. Organized around five broad thematic periods in American history-colonial America and the early republic; slavery and the frontier; imperialism, Jim Crow, and World Wars I and II; the Cold War, Vietnam, and police torture; and the war on terror-this annotated documentary history traces the low and high points of official attitudes toward state violence.
Robert M. Pallitto provides a critical introduction, historical context, and brief commentary and then lets the documents speak for themselves.
The result is a nearly 400-year history that traces the continuities and changes in debates over the meaning of torture and state violence in the U.S. and shows where state actions and policies have pushed and exceeded constitutional and international normative limits.
Rigorously researched-and sometimes chilling-this volume is the first comprehensive reference work on state violence and torture in the U.S.
Information
Format:Hardback
Pages:288 pages
Publisher:Johns Hopkins University Press
Publication Date:27/12/2011
Category:
ISBN:9781421402482
Information
Format:Hardback
Pages:288 pages
Publisher:Johns Hopkins University Press
Publication Date:27/12/2011
Category:
ISBN:9781421402482