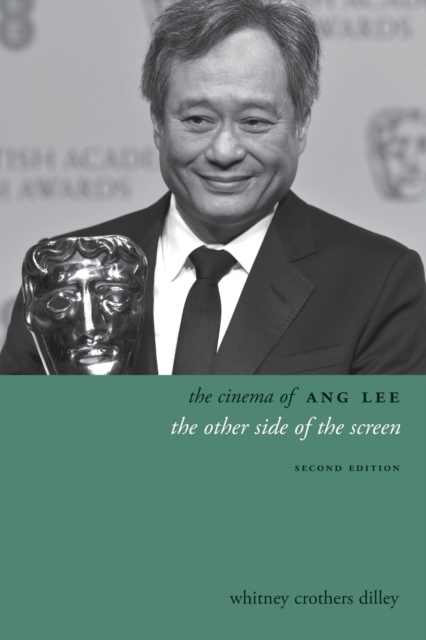 The Cinema of Ang Lee : The Other Side of the Screen
Paperback / softback
Description
Born in Taiwan, Ang Lee is one of cinema's most versatile and daring directors.
His ability to cut across cultural, national, and sexual boundaries has given him recognition in all corners of the world, the ability to work with complete artistic freedom whether inside or outside of Hollywood, and two Academy Awards for Best Director.
He has won astounding critical acclaim for Crouching Tiger, Hidden Dragon (2000), which transformed the status of martial arts films across the globe, Brokeback Mountain (2005), which challenged the reception and presentation of homosexuality in mainstream cinema, and Life of Pi (2012), Lee's first use of groundbreaking 3D technology and his first foray into complex spiritual themes. In this volume, the only full-length study of Lee's work, Whitney Crothers Dilley analyzes all of his career to date: Lee's early Chinese trilogy films (including The Wedding Banquet, 1993, and Eat Drink Man Woman, 1994), period drama (Sense and Sensibility, 1995), martial arts (Crouching Tiger, Hidden Dragon, 2000), blockbusters (Hulk, 2003), and intimate portraits of wartime psychology, from the Confederate side of the Civil War (Ride with the Devil, 1999) to Japanese-occupied Shanghai (Lust/Caution, 2007).
Dilley examines Lee's favored themes such as father/son relationships and intergenerational conflict in The Ice Storm (1997) and Taking Woodstock (2009).
By looking at the beginnings of Lee's career, Dilley positions the filmmaker's work within the roots of the Taiwan New Cinema movement, as well as the larger context of world cinema.
Using suggestive readings of both gender and identity, this new study not only provides a valuable academic resource but also an enjoyable read that uncovers the enormous appeal of this acclaimed director.
Information
Format:Paperback / softback
Pages:248 pages, 13 b&w photographs
Publisher:Columbia University Press
Publication Date:23/12/2014
Category:
ISBN:9780231167734
Information
Format:Paperback / softback
Pages:248 pages, 13 b&w photographs
Publisher:Columbia University Press
Publication Date:23/12/2014
Category:
ISBN:9780231167734
Also in the Directors' Cuts series | View all