Books Are My Bag Readers Awards
The Books Are My Bag Readers Awards are the only book awards curated by bookshops and voted for by booklovers. This year's winners have now been announced, the successful picks for each category are detailed below, and a link to view the original shortlist at the bottom of this page.
Readers' Choice Winner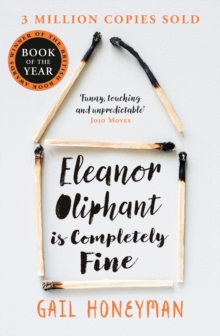 * Winner of the Costa First Novel Award * No.1 Sunday Times bestseller and No.1 New York Times bestseller * Soon to be a major motion picture produced by Reese Witherspoon `Funny, touching and unpredictable' Jojo Moyes Eleanor Oliphant has learned how to survive - but not how to live ...
Novel Winner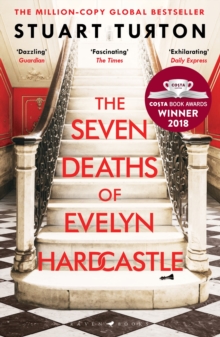 DEBUT SUNDAY TIMES BESTSELLERWINNER OF THE COSTA FIRST NOVEL AWARD 2018WINNER OF THE BOOKS ARE MY BAG NOVEL AWARD 2018SHORTLISTED FOR THE SPECSAVERS NATIONAL BOOK AWARDS 2018Gosford Park meets Groundhog Day by way of Agatha Christie and Black Mirror - the most inventive story you'll read this yearTonight, Evelyn Hardcastle will be killed ...
Again It is meant to be a celebration but it ends in...
Non-Fiction Winner
THE SUNDAY TIMES BESTSELLERWinner of the Books are My Bag Non-Fiction AwardShortlisted for Waterstones Book of the YearShortlisted for Specsavers Non-Fiction Book of the Year'Eye-opening, damning and hilarious' Tim Shipman, author of All Out War and Fall Out"I'm a barrister, a job which requires the skills of a social worker, relationship counsellor, arm-twister, hostage negotiator, named driver,...
Poetry Winner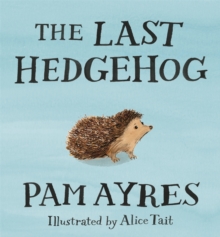 'A national treasure' Daily ExpressTo mark and celebrate National Hedgehog Awareness Week, Pam Ayres has written a less-than-fond farewell from perspective of the `last hedgehog left on earth' - a delightful, hilarious and thought-provoking elegy to that most beloved inhabitant of the British countryside, the common hedgehog.
Pam Ayres' spiky and wonderful creation reminds us that unless we take...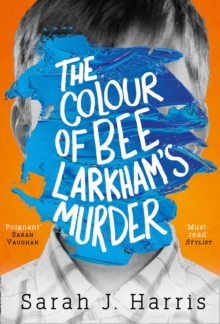 How do you solve a mystery when you don't understand the clues? 'A rich tapestry... distinctive and compelling' Observer 'A stunning whodunnit' Mail on Sunday `A beautiful, original novel, at once funny and tragic and brave' Sarah Pinborough There are three things you need...
Young Readers - Middle Grade - Winner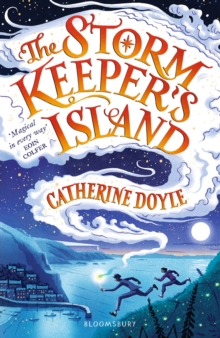 WINNER OF THE BAMB YOUNG READERS - MIDDLE GRADE AWARD 2018NOMINATED FOR THE CILIP CARNEGIE MEDAL 2019SHORTLISTED FOR THE IRISH BOOK AWARDS CHILDRENS BOOK OF THE YEAR 2018'Magical in every way' EOIN COLFER'Funny, dark and blazingly beautiful' KIRAN MILLWOOD HARGRAVE'So magical and wild that it's like being swept away by the sea' KATHERINE RUNDELLWhen Fionn Boyle sets foot on Arranmore Island, it...
Young Readers - Young Adult - Winner
_____A rich, imaginative, vividly characterised rite-of-passage tale - Nicolette Jones, The Sunday TimesWINNER- AUTHOR OF THE YEAR, BRITISH BOOK AWARDS WINNER- UK AUTHOR, NATIONAL BOOK AWARDS 2018 A coming of age story like no other . . . Philip Pullman's magnificent bestseller is now in paperback, with new additional illustrations.
Malcolm Polstead's Oxford life has been one of routine,...
Beautiful Books - Virago Modern Classics
|
See all
See all 2018 Shortlisted titles
|
View all